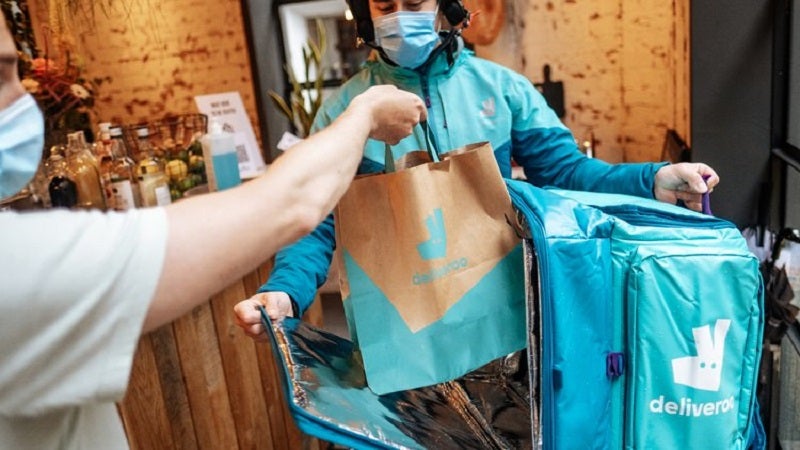 UK-based food delivery firm Deliveroo is set to offer unlimited free delivery to Amazon Prime members in the UK and Ireland.
Free delivery will be available from all of Deliveroo's 50,000 restaurants, including fast-food chains such as KFC and Pizza Express as well as grocers and supermarkets.
Deliveroo Plus is a subscription service that offers its members free delivery from all restaurant and grocery partners on orders meeting the minimum spend requirements.
All new and existing Amazon Prime members in the two regions will be eligible for a free one-year Deliveroo Plus membership. They will receive free delivery on orders worth more than $34 (£25).
Deliveroo UKI chief business officer Carlo Mocci said: "Amazon is one of the most customer-focused and innovative companies in the world and we are excited to launch this offer for Prime members. Hungry foodies can now get amazing breakfasts, lunches, or late-night snacks – all delivered for free."
With this new offer, Deliveroo expects to attract new customers across the UK, and increase the loyalty of its existing 3.9 million UKI monthly users.
Amazon UK Prime and marketing director Lisa Leung said: "We're always looking for ways to offer even more value to Prime members, giving them the best of shopping and entertainment.
"That is why we are excited for this offer with Deliveroo – so millions of Prime members in the UK and Ireland can get the convenience of great meals delivered fast."
Last August, the Competition and Markets Authority (CMA) in the UK approved a transaction that will enable Amazon to acquire a minority stake in Deliveroo.
The UK's competition watchdog approved Amazon's 16% investment in Deliveroo, following an in-depth investigation.