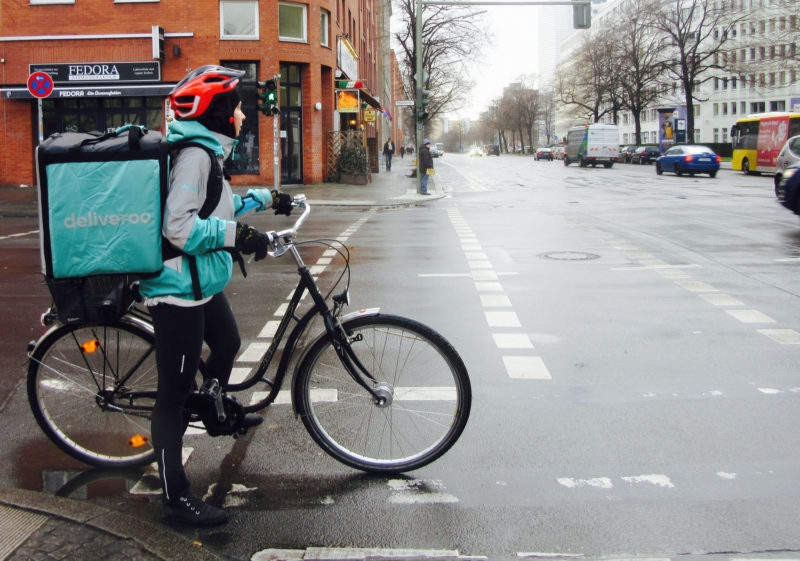 Deliveroo, a leading on-demand food delivery company, has launched a support site for restaurants to help them reduce everyday business expenses.
The company has also unveiled a new portal offering restaurant staff benefits and discounts to boost staff retention. The brand new Deliveroo restaurant perks website is part of efforts from Deliveroo to broaden its offer to restaurants beyond just the increased sales and revenue associated with listing on the platform.
At at time when restaurants have seen costs increase across their industry and many have found it tough to retain staff, Deliveroo is using its scale to negotiate favourable rates and discounts to benefit the wide range of restaurant it works with.
Offers available to 10,000 of Deliveroo's restaurant partners include:
• Up to 5% off green energy bills negotiated and waived broker fees
• Up to 28% discounts on job advertisement boards, reduced fees for using temps and preferential rates for specialist recruitment firms
• Up to 10% off printing services, restaurant wifi discount plus discounts in areas such as business rate reviews.
Many restaurants are concerned about staff retention. According to an Institute of Hospitality survey last year, 93% of operators already struggle to recruit new staff and a quarter have seen an increase in staff turnover. A survey by Deliveroo of its restaurant partners has revealed that they see a shortage of Labour as the biggest single barrier to business growth.
Through a new Deliveroo funded scheme:
• Exclusive restaurant partners will get access to a restaurant staff benefits portal provided by WRKIT – one of the UK's leading employee engagement providers
• Employees can save between £300 – £500 per year through big savings on everyday expenses and luxury treats including: cinema tickets, meals out, travel, gyms, high-street brands and much more
• Restaurants will also receive up to 25% off training courses in areas such as food safety, supplier management and nutrition through the new Deliveroo perks website
The site and staff discounts are available to all restaurants who partner with Deliveroo but some perks are either only available or available at a better rate for restaurants that exclusively partner with Deliveroo.
Commenting, Dan Warne, Deliveroo UK managing director, said: "Deliveroo is passionate about food and we therefore want to help great restaurants to grow. We have been working with restaurants to understand what would help their businesses and we are proud to announce a package of support that will cut their day-to-day costs, meaning they can focus on what matters: producing amazing food.
"Deliveroo is all about bringing amazing food to customers, whenever and wherever they want it. By helping restaurants we will be able to deliver even more new and exciting meals to people.
"I'm really pleased that we are going to be able to give something more back to restaurant staff, who might not otherwise have access to the kinds of reward schemes staff in other industries benefit from."
The discounts and perks offered by Deliveroo are in addition to the increased revenue restaurants gain from working with the food delivery platform. According to research, restaurants who partner with Deliveroo see their revenue increase by up to 30% helping them and their suppliers grow. Since launching in the UK five years ago, Deliveroo has helped create 7,200 jobs across the restaurant industry and increased revenues of restaurants and their wider supply chain by £460 million over the past year, according to analysis by Capital Economics.