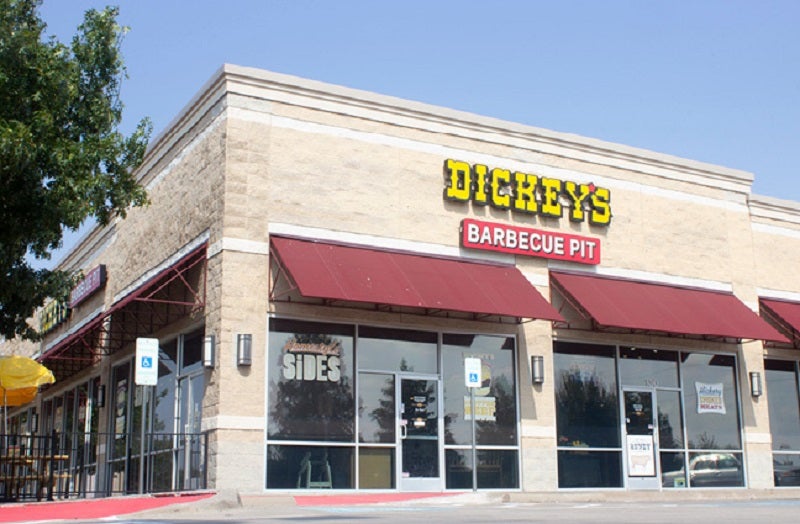 American barbecue restaurant chain Dickey's Barbecue Pit is all set to open its first Canadian location on 21 April 2022.
Located in Edmonton, Canada, the new single-level restaurant will have the capacity to accommodate approximately 44 guests.
The Edmonton Dickey's location will offer a wide range of Halal menus including competition-style beef brisket, artisan beef sausage, as well as southern-style sides like mac and cheese, fried okra, baked potato casserole, and more.
Dickey's Barbecue Pit International Sales and Support executive vice-president Jim Perkins said: "There is a market for good barbecue in Edmonton with huge potential to open more locations in the region in the future."
The new location is owned by the local entrepreneurs and husband and wife duo Mohammed Hussain and Sadia Khan.
Dickey's Edmonton location owner-operator Mohammed Hussain said: "We instantly fell in love with barbecue and more importantly the Dickey's brand. We are excited to bring tasty, Texas-style barbecue to Edmontonians and the community we call home."
Dickey's Barbecue is part of Dickey's Restaurant Brands (DRB) which operates more than 700 restaurants nationwide under various brands such as Wing Boss, Trailer Birds, Big Deal Burger, and bbqathome.com.
In November last year, Dickey's Barbecue Pit opened its first location in Cairo, Egypt, by partnering with Swinder Group.
The new partnership was in line with Dickey's Barbecue Pit's global expansion plan.
Dickey's Barbecue Pit's new single-level restaurant in Cairo will have a guest seating capacity of approximately 125.