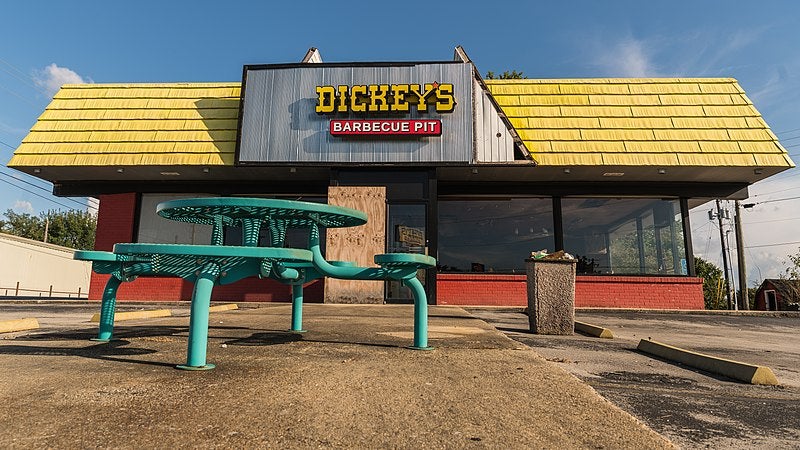 American barbecue restaurant chain Dickey's Barbecue Pit has partnered with Swinder Group to open its first location in Cairo, Egypt.
The new partnership aligns with the current Dickey's Barbecue Pit global expansion plan, and the new restaurant is set to open next month.
Dickey's Barbecue Pit international sales and support executive vice-president Jim Perkins said: "The entry into Cairo, as our first stop into Africa, is extremely symbolic, as Cairo is complete with history, culture and cuisine.
"This partnership will anchor our brand and act as an international showcase to the entire continent. I couldn't be happier for Dickey's as well as the man who started this with me, Abdelrahman Toama."
The Toama family, which operates Swinder Group, purchased a Dickey's Barbecue Pit franchise in 2019 but were unable to open the restaurant due to the Covid-19 pandemic.
Once opened, the new single-level restaurant in Cairo will have a guest seating capacity of approximately 125.
Swinder partner Abdelrahman Toama said: "We are excited to bring a truly unique concept to Cairo, featuring iconic premium meats and savoury Southern sides that will delight seasoned barbecue fans or newbies alike.
"We couldn't be more thrilled with our corner unit location, in the city centre Almaza mall. The location is close to the airport and generates a lot of foot traffic so customers can conveniently satisfy their craving for mouth-watering, slow-smoked Texas-style barbecue."
Based in Dallas, Texas, US, Dickey's Barbecue Pit offers slow-smoked beef brisket, beef sausage, smoked turkey and savoury sides.
It presently has 550 locations across the US, as well as having established an international presence in the United Arab Emirates (UAE) and Japan.