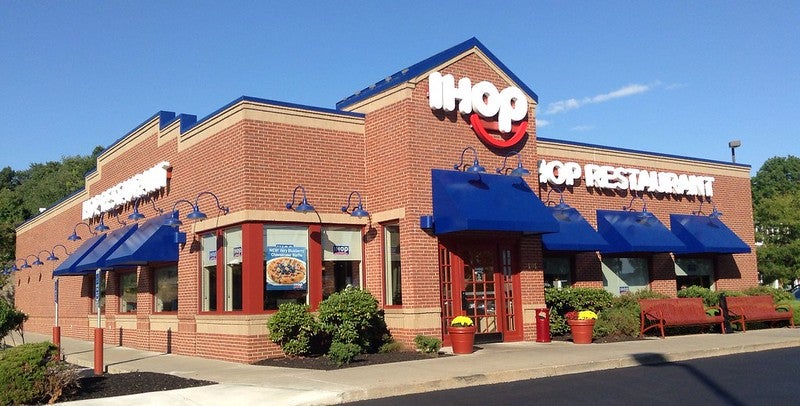 Dine Brands Global has reported a total revenue of $237.8m in the second quarter (Q2) of the year, an 1.8% increase against $233.6m in the same quarter of the previous year.
This increase was mainly driven by positive comparable same-restaurant sales growth at the company's two restaurant brands, Applebee's Neighborhood Grill + Bar and IHOP.
The company's consolidated adjusted EBITDA declined to $66.1m, from $71.7m reported in the prior year, during the quarter.
The decline in second-quarter adjusted EBITDA was mainly due to the impact of inflation on Dine Brands restaurant operations, as well as general and administrative (G&A) investments.
Net income in Q2 2022 was $23.9m, as against $29.3m in Q2 2021.
Dine Brands' G&A expenses grew to $44.1m, from $39.3m last year, due to higher personnel and travel-related costs, as well as strategic growth investments.
The year-over-year comparable same-restaurant sales at Applebee's increased by 1.8%, and the off-premise sales accounted for 25.6% of the Q2 sales mix, with approximately $13,900 of average weekly sales.
IHOP saw a 3.6% increase in its sales, with the off-premise sales for the quarter accounting for 21.3% of the sales mix, which represented nearly $8,300 of average weekly sales.
The Q2 EPS was $1.65 in 2022, as against $1.94 in Q2 2021.
Franchisees of the brands opened 14 new restaurants in the quarter and closed eight restaurants.
Dine Brands repurchased 912,992 shares of its common stock, for a total purchase value of $61m.
Dine Brands Global CEO John Peyton said: "Sustained off-premise traffic and continued recovery of dine-in contributed to positive comparable restaurant sales, driving average weekly sales at both brands above pre-pandemic levels.
"While the backdrop we are all operating in remains challenging, I'm confident we are well positioned for the current environment and for the long-term. Applebee's and IHOP are both value leaders in their categories with long track records of executing enhanced value and marketing propositions that meet guests where they are."
In March, the company selected FreedomPay to enhance the omnichannel checkout experience across its Applebee's and IHOP Restaurants and online platforms.