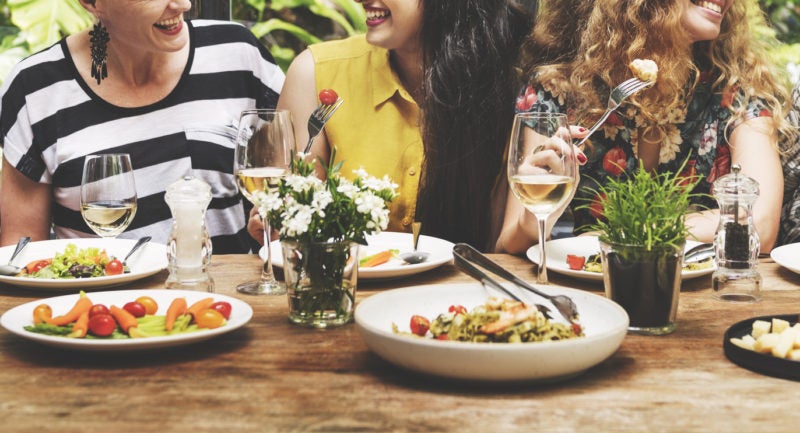 Young British consumers are continuing to move away from eating meat, according to a dining trends survey by branding agency I-AM.
The agency surveyed 2,000 UK residents from 18 to 35-years old and found that 43% of the participants, as well as 52% of 36 to 45-year olds, eat less meat than they used to.
Statistics show that veganism has seen a booming 542% increase since 2016, with 3.5 million Brits identifying as vegan this year, according to The Vegan Society. More than seven million identify as vegetarian.
I-AM managing director Jon Blakeney said: "As veganism gains popularity, it is going through somewhat of a rebrand. Veganism used to be positioned as a 'clean' or healthy option to lure in non-vegans at least, but as more and more people are switching to plant-based diets, guilt-free indulgencies are needed to serve audiences as plant-based diets go mainstream."
The I-AM survey also identified a shift towards the use of meal-kits, as one third of the participants use them at least once a week. Some 74% said eating out encourages them to cook at home more. And 49% of those surveyed are making efforts to eat at home more often.
Other key findings include:
56% of participants stating they would consider eating food made by a robot
54% see images as more influential than text when deciding what to eat from a menu
80% said they would pay more for their meals if the food benefitted society
64% have visited pop-up restaurants in the past year.
Blakeney said: "Though word of mouth is still the strongest form of marketing, as consumers are more able to make quality dishes at home through meal-kits their loyalty is shifting to delivery and subscription services. Consumers are increasingly searching for more novel and highly experimental experiences with food and drink that they can't produce at home.
"The last decade has seen pop-up dining emerge as a key format to shake up the dining industry. Whether through the supper clubs, interesting food stands or exclusive entertainment experiences, pop-up dining has paved the way for dining to happen in more unexpected spaces.
"Now a matured format, new dining experiences are embedding themselves into culture with more permanent restaurants and other eateries in places like gyms and shops which are being managed by new players, offering their audiences targeted experiences through brand extensions."