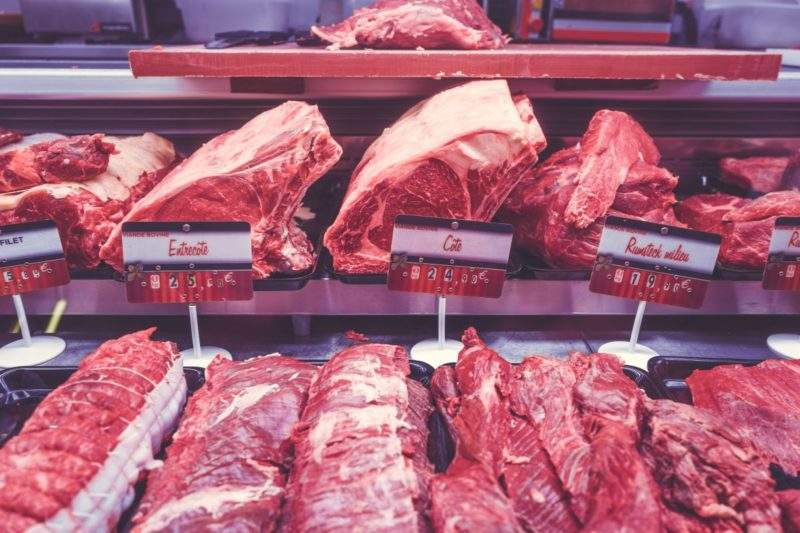 Thousands of hygiene violations in US meat production plants have been discovered in unpublished documents, the Bureau of Investigative Journalism (BIJ) and the Guardian have found.
The joint investigation has revealed over 15,000 hygiene failings at 13 US red meat and poultry plants between 2015 and 2017, which averages 150 violations per week.
The health breaches include issues with the contamination of carcasses, inadequate cleaning and unsanitary conditions.
The unpublished documents, recorded by the Food Safety Inspection Service (FSIS), highlight specific incidents.
These breaches include dirty chicken soiled with faeces or dropped on the floor, diseased and condemned poultry meat, piled up pig carcasses on the factory floor, meat intended for human consumption damaged by faecal matter, high power hoses used to clean dirty floors next to production lines containing food, and factory floors flooded with dirty water.
These findings highlight 'potential risks to UK consumers' if a US trade deal happens without strict safeguards.
Professor of food policy at London City University, Tim Lang said: "These figures are sobering reminders of the risks to UK public health if the UK crashes out of the EU's food safety regime into the arms of Uncle Sam.
"British consumers must not be tantalised by offers of notionally cheaper US or international meat. Cheap meat isn't cheap. The lamentable figures in this study remind us that big plants generate big problems when they go wrong."
Former Shadow Secretary of State for Environment, Food and Rural Affairs, MP Kerry McCarthy, previously called for reassurances from the UK Food Standards Agency (FSA) and stated the government should, 'insist the US raises its standards and guarantees food safety,' according to the BIJ.
A spokesperson for the FSA said: "The UK remains a member of the EU until it has negotiated its exit and will continue to comply with EU food legislation during this time.
"If the rules change we will be applying our usual rigorous risk assessment to those changes and put public safety at the heart of everything we do. The Food Standards Agency's priority is to protect public health and consumers' other interests in relation to food while maintaining access to a range of goods that are trusted and safe."
The current Shadow Secretary of State for Environment, Food and Rural Affairs, MP Sue Hayman has been contacted for a comment.