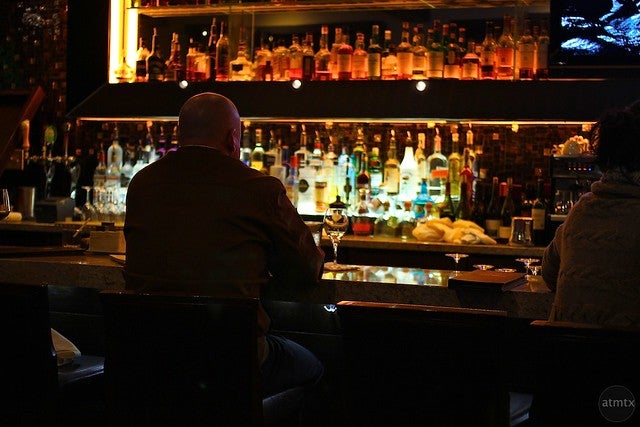 Leaders in the British pub, bar and restaurant sector are lacking confidence for the future of the industry, but drinks-led businesses buck the trend, according to a survey by data and research consultancy CGA and hospitality industry solution control Fourth.
The CGA Fourth Businesses Confidence Survey took a poll of 140 senior industry executives in June this year, finding that drinks operators are more positive about the future than other industry leaders.
The research found that 41% of bosses were fairly or very optimistic about the food and drink sector over the next 12 months, a decrease of 6% compared with June 2018. When asked about their own businesses bosses were more positive with 65% fairly or very optimistic about the next 12 months, but this represented a decrease year-on-year from 75%.
Over the last three months, the gap between confidence levels in the overall market and their own businesses has narrowed slightly.
There is also a concern about the number of consumers visiting pubs, bars and restaurants for the rest of 2019, with 45% saying consumers will eat and drink out less often for the remainder of the year, compared with 9% that believe consumers will be out more.
Optimism between the different businesses varied with 61% in the drinks industry feeling positive about the industry over the next twelve months compared with 33% of leaders in the foodservice industry. This follows results from the Coffer Peach Business Tracker that saw like-for-like sales stronger in the drinks industry than the food industry in the last year.
The decline in confidence for the market comes from pressures in the hospitality sector including rising labour, property and food costs, intense competition and uncertainty in Brexit, with 29% of industry leaders reporting their business's performance for the first half of 2019 has been below expectations.
CGA group chief executive Phil Tate said: "The patchy optimism among food-led business leaders confirms that 2019 has been a rough ride, with casual dining operators buffeted by ferocious headwinds and several high profile brands struggling. But leaders of drink-led businesses clearly feel they have much more to look forward to, a sign that after many years of pub closures and restaurant expansion, the tables have turned."
Fourth CEO Ben Hood said: "It's fascinating to see something of a confidence gap emerging in the outlooks of operators from different types of businesses, which is clearly a product of the extremely challenging conditions buffeting some parts of hospitality. What is also resoundingly clear from industry leaders is a razor-sharp focus on labour productivity, no matter what type of business they lead."
Industry leaders are focused on making sure their existing assets are used to full potential while keeping venues fresh and appealing with 33% planning refurbishments across sites this year.
Tate added: "Our survey suggests that for many big brands in the sector, the aim for the second half of 2019 will be to preserve market share and invest in current assets ahead of new openings. With consumer footfall and spend likely to be flat at best, and such intense competition for loyalty, all operators will need to keep their offer resolutely focused on the fundamentals of hospitality and the needs of guests."
Hood added: "The research graphically illustrates what we know from our many working partnerships with hospitality businesses: productivity and delivering efficiency gains is 'mission critical' for hospitality businesses in this market, and there is clear momentum in this area, with operators harnessing technology to drive efficiencies and defend profitability."