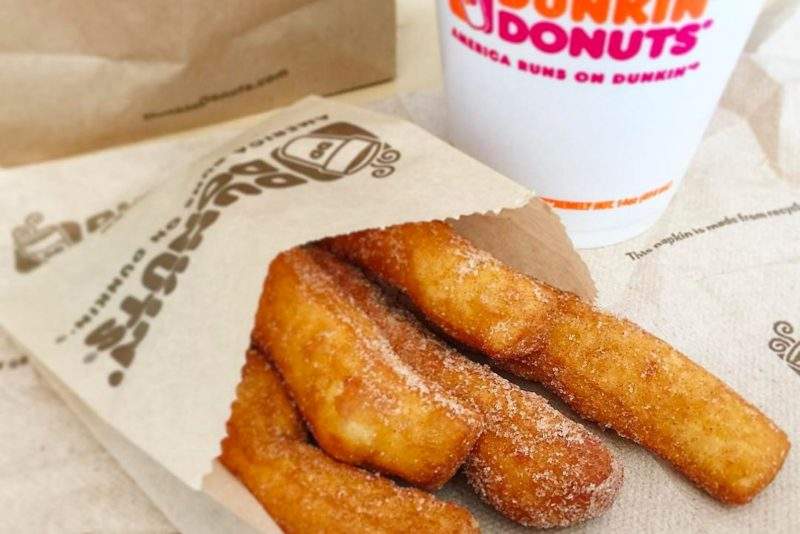 US global doughnut and coffeehouse company Dunkin' Donuts has released Doughnut Fries as a limited edition item to its menu.
The cinnamon-dusted snack, made from doughnut dough and priced at $2, is being trialled at a small number of locations in Boston, US and is available as part of Dunkin's snacking menu Dunkin' Run, which includes munchkin dippers, waffle breaded chicken tenders, gluten-free brownies, pretzel bites with honey mustard sauce and ham and cheese roll-ups.
A Dunkin' Donuts spokesperson said: "As part of Dunkin' Donuts' ongoing commitment to menu innovation and meeting the needs of on-the-go guests, the brand is now testing a new $2 snacking menu at a small number of its restaurants in the Boston market.
"The snacking menu features several new sweet and savoury items that pair perfectly with Dunkin' Donuts' signature beverages and are ideal for an energising afternoon break. The test is designed to gather valuable feedback from consumers, franchisees and their employees to help inform future decisions about a possible national rollout."
As well as the Dunkin' Run menu, the company recently launched a $2, $3 and $5 national value menu called Dunkin' Go2s offering guests two breakfast sandwiches.
The breakfast sandwiches include two egg and cheese wake-up wraps ($2), two egg and cheese breakfast sandwiches served on English muffins ($3) and two egg, cheese and bacon breakfast sandwiches served on croissants ($5).
Dunkin' Donuts US chief marketing officer Tony Weisman said: "Dunkin' Donuts is committed to offering our guests quality products at compelling prices, and we are excited to introduce a new national value menu.
"Dunkin' Go2s is focused on delivering more choices and great value for our most popular go-to breakfast sandwiches. Now guests can enjoy not one but two of their favourite breakfast sandwiches priced at $2, $3 or $5."