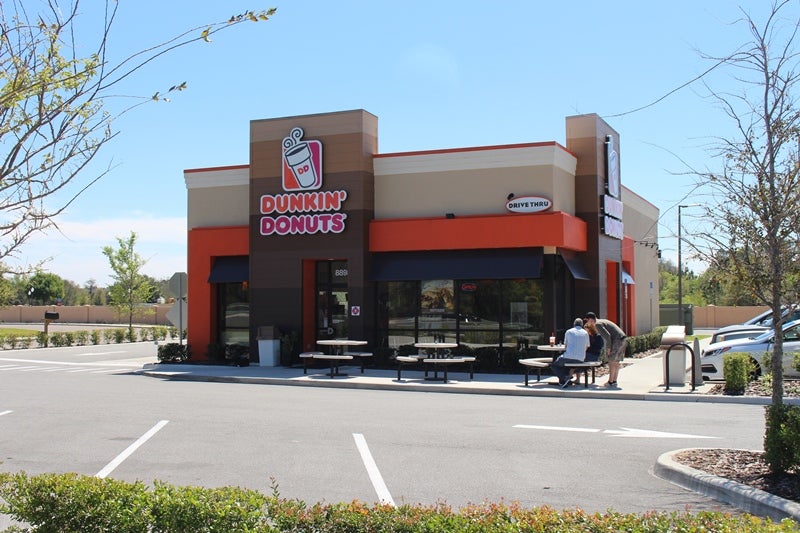 Dunkin' has expanded its partnership with food ordering and delivery marketplace GrubHub to scale up delivery services in New York.
The move follows the launch of Dunkin' Delivers in New York City last year to deliver doughnut, sandwiches, coffee and beverages directly to customer's home or office.
With the expansion, Dunkin' Delivers service has been introduced across more stores throughout Metro New York.
Currently, more than 800 Dunkin' restaurants across Connecticut, Long Island, New Jersey, New York City and Westchester support delivery services.
All deliveries are offered through Grubhub and its New York-specific brand Seamless.
Dunkin' US Digital and Loyalty Marketing vice-president Stephanie Meltzer-Paul said: "We are thrilled to expand Dunkin' Delivers with Grubhub to even more people in the Metro New York community, marking another exciting milestone in our commitment to offering unparalleled convenience to our guests.
"We have been encouraged by the positive guest response to the Dunkin' Delivers service launch in New York City back in June, and look forward to expanding in the market to keep Metro New York residents running on Dunkin' wherever they are."
Grubhub enterprise head Seth Priebatsch said: "As the experts in delivering hungry diners their food fast and fresh, we are excited to continue expanding our Dunkin' partnership in Metro New York.
"Whether it is the morning coffee and bagel at the office or a midday pick-me-up, even more diners in Metro New York can run on Dunkin' from the comfort of wherever they choose with Grubhub delivery."
Founded in 1950, Dunkin' is a coffeehouse and doughnut company. It has approximately 13,000 restaurants across 41 countries.
Last month, the company expanded its partnership with Shell Oil Company to develop a fuel rewards programme.