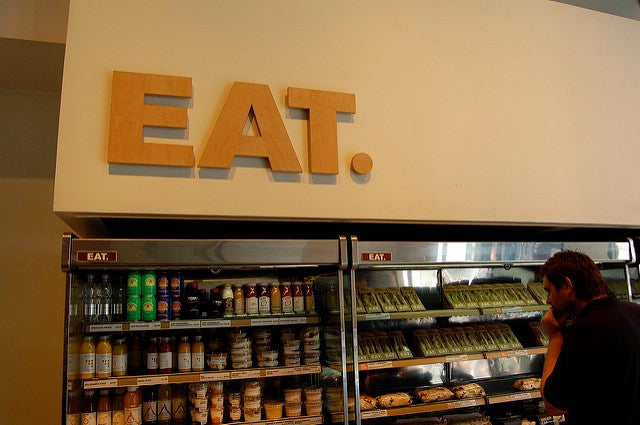 Grab and go food chain EAT is expecting its EBITDA to grow by nearly 50% for the current financial year, according to Big Hospitality.
In its financial results for the year up to June 2018, the company reported a 1.8% decline in like-for-like sales, as well as a 4.3% fall in total revenue.
However, after eleven months of consecutive like-for-like growth, the company is now reportedly close to breaking even at post-tax net profit level for the current financial year.
Owned by private equity firm Lyceum Capital, EAT called in auditors KPMG last year as the company was close to closing more stores due to a decrease in trading.
EAT also announced it would close 10% of its stores in the UK in 2018 after revealing an international restructuring programme.
New stores opened last year in Madrid Airport, Gare du Nord and Liverpool Street Station. Throughout 2019, the company wants to open more stores in Barcelona, Malaga, Alicante and Bahrain Airports, as well as Marne la Vallee and Gare du Nantes stations in France.
EAT chief executive Andrew Walker said to Big Hospitality: "Against a difficult backdrop on the UK high street we have delivered a good performance that lays the groundwork for future growth.
"Our new SmartEAT, stores are dramatically improving speed of service and delivery, so we are looking forward to upgrading the rest of our stores to the new format.
"The improved store portfolio and capital structure together with upgraded stores and food offering are already delivering results, with eleven consecutive months of like-for-like growth."