The annual Eat! Brussels, Drink! Bordeaux festival will be back for its seventh year from 6 to 9 September, run by visit.brussels and Les Vins de Bordeaux.
Taking place in the Parc de Bruxelles, the festival will highlight big names in Brussels gastronomy and the wines of Bordeaux. Visitors will be able to taste signature dishes at pop-up kitchens offered by renowned Brussels chefs.
New features for 2018 include new chefs showcasing their restaurants, and vegetarian versions of several signature dishes being offered. Ten restaurants have confirmed attendance so far with Vincent, Garage à Manger, Brinz'l, Le Tournant, Augusta, Rouge Tomate, Racines and Stirwen returning. The two new participants are Crab Club and San Bol.
The eat! Awards will take place to reward the most successful chefs and a new cheese and dessert bar will feature.
Over fifty wine growers and merchants will be in attendance at the event to showcase a range of reds, whites, rosés and crémants to partner the dishes made by the chefs. The six families of Bordeaux wines will each be represented in their own pavilion; Bordeaux Red & Bordeaux Supérieur Red, Côtes de Bordeaux, Saint-Emilion Pomerol Fronsac, Médoc & Graves, Sweet Bordeaux, Rosés, Dry whites and Crémants de Bordeaux.
Free Whitepaper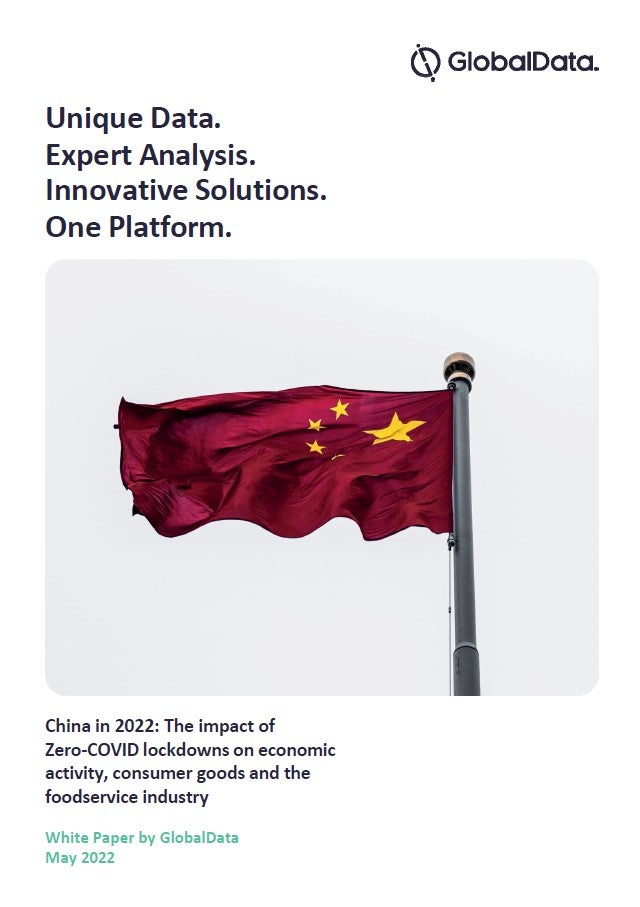 What is the impact of China's Zero-COVID lockdowns on economic activity, consumer goods and the foodservice industry?
While wanting to protect the country from being overwhelmed by Omicron, China's adherence to a Zero-COVID policy is resulting in a significant economic downturn. COVID outbreaks in Shanghai, Beijing and many other Chinese cities will impact 2022's economic growth as consumers and businesses experience rolling lockdowns, leading to a slowdown in domestic and international supply chains. China's Zero-COVID policy is having a demonstrable impact on consumer-facing industries. Access GlobalData's new whitepaper, 
China in 2022: the impact of China's Zero-COVID lockdowns on economic activity, consumer goods and the foodservice industry
, to examine the current situation in Shanghai and other cities in China, to better understand the worst-affected industry sectors, foodservice in particular, and to explore potential growth opportunities as China recovers. The white paper covers:
Which multinational companies have been affected?
What is the effect of lockdowns on foodservice?
What is the effect of lockdowns on Chinese ports?
Spotlight on Shanghai: what is the situation there?
How have Chinese consumers reacted?
How might the Chinese government react?
What are the potential growth opportunities?
by GlobalData