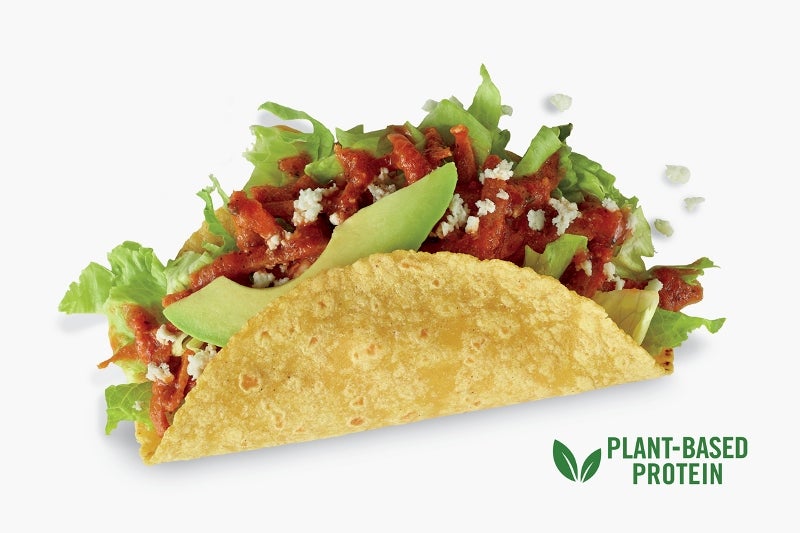 El Pollo Loco has introduced plant-based Chickenless Pollo Taco and Burrito as part of its efforts to attract vegetarian customers.
The company used soy protein blended in Mexican flavours in an adobo sauce to make the two plant-based items. The plant-based protein is created in-house and not sourced from other suppliers.
El Pollo Loco said: "The rollout furthers El Pollo Loco's commitment to making healthier living more accessible and convenient for its progressive-minded customers."
The new Chickenless Pollo Taco and Burrito are available in 485 El Pollo Loco restaurants.
El Pollo Loco president and CEO Bernard Acoca said: "We are closely listening to what our customers are saying and feel confident the new Chickenless Pollo Taco and Burrito menu items will meet their lifestyle needs."
The company now plans to further diversify its menu offering by adding new plant-based items.
The restaurant chain is known for serving Mexican style grilled chicken. The menu includes chicken meals, bowls, salads, soups, desserts and drinks.
The company opened its first restaurant in 1980 and has company-owned and franchised restaurants across the US in Arizona, California, Nevada, Texas, Utah, and Louisiana.
In September 2019, El Pollo Loco partnered with Postmates for deliveries in Los Angeles. Customers can now place an order through the Postmates website and app.
The Mexican-American restaurant chain also introduced a new fire-grilled chicken nachos dish last year. It is available in three flavours, Double Chicken Nachos, Shredded Chicken Nachos and Loco Chicken Nachos.