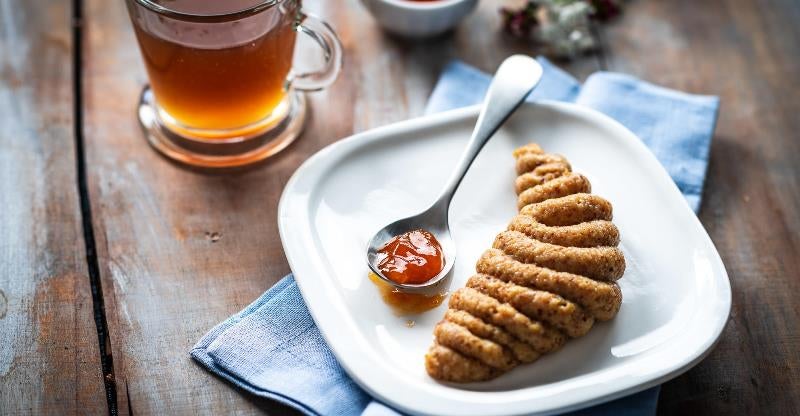 Elior is optimising its catering services for the elderly with the launch of IDÉQUATIO brand in France.
The foodservice firm developed the new brand in an effort to allow every dependent elderly person to stay better nourished.
Elior France Education and Healthcare CEO Pierre Knoché said: "We make mealtime easier for our guests, allowing them to be better nourished and hydrated, It also serves as a support for  meal-assistance personnel because food adapted to elderly persons stimulates their appetite, dedramatizes meal times and constitutes a moment of pleasure rather than one of constraint.
"In addition, IDÉQUATIO enhances the quality of care given to elderly persons because it contributes towards making the phenomenon of dependence more acceptable by restoring pleasure at the heart of a key moment in the daily life of residents: at mealtimes."
Elior integrated two a scientific and a qualitative approach to develop IDÉQUATIO.
Elior France nutrition manager Veronique Mourier said: "By drawing on our expertise we can provide a better individual response to people suffering from dysphagia disorders, while ensuring the maximum amount of pleasure and comfort in eating."
The company carried out the scientific approach with the International Dysphagia Diet Standardization Initiative (IDDSI) to understand and evaluate food textures by all stakeholders including professionals, caregivers, and the patients.
As part of the qualitative approach, the company focused on the original taste of recipes and their elaboration, as well as meal presentation.
In addition, the foodservice firm tested and approved the new solution at the Clos Saint Martin's care home in Rennes, France, for two-and-a-half months.
Elior is planning to introduce the meal solution to other facilities operated by the company in France at the end of summer this year.
Last month, Elior North America introduced TRIO Community Meals brand to enhance its catering services for the 'elderly and certain underserved populations'.