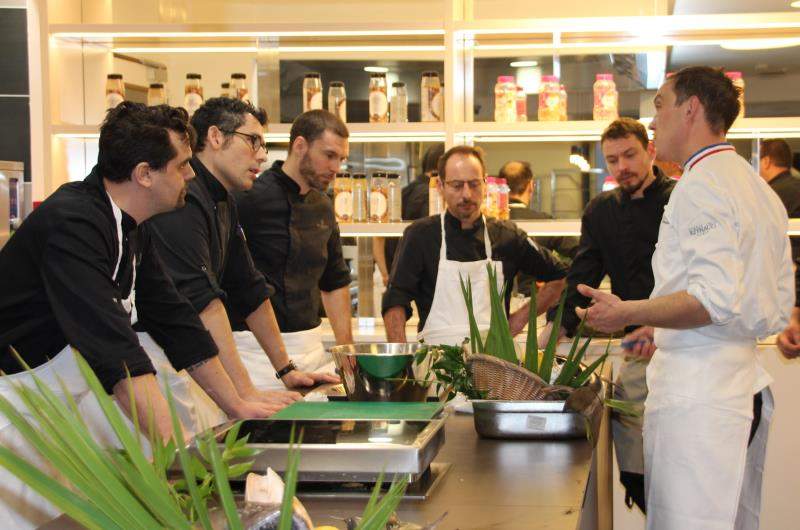 France-based international catering group Elior has reported full-year revenue up 4.2% to €6.7bn but earnings before interest, tax and amortisation (EBITA) down 16.7% to €285m.
The year-on-year dip in profits was blamed on:
Higher depreciation and amortisation expenses
An increase in capital expenditure
A reduction from 7% to 6% in the French CICE corporate tax credit rate
And strikes in France and adverse weather conditions.
During the fourth quarter of 2017, Elior's acquisition of US-based Bateman Community Living, which specialises in meal delivery to senior citizens, generated around $70m in revenue.
The international division's revenue grew by 8.1% to €2,677m. The US currently accounts for 20% of the group's total revenue figures.
Elior Group chief executive officer Philippe Guillemot said: "Fiscal 2017 to 2018 marked the beginning of a new chapter for the group. With a strengthened management team and a clearer organisational structure, we have now laid the foundations for the group's in-depth transformation.
"We met our objectives for the fiscal year, with 3% organic revenue growth, an adjusted EBITA margin of 4.3%, and capex contained to below the €300 million mark. We have embarked on fiscal 2018-2019 in good shape to deliver on the Elior Group 2021 strategic plan and stabilise our performance over the year.
"We are bringing together our key talents, expertise and know-how, which will enable us to seize the numerous opportunities available in our markets. In order for our businesses to expand more rapidly, we have launched a review of the potential strategic options for our concession catering business. Spinning off this business would potentially give each of our other activities more room for manoeuvre and result in higher value creation."
Elior Group also signed major catering and services contracts from 2017 to 2018, including with the Food and Agriculture Organisation in Italy, French financial services company BPCE, United Utilities in the UK and Benedictine University in the US.
Operating free cash flow for this year was down €16m, however Elior Group predicts fiscal 2018 to 2019 to be a 'year of stabilisation', with a sharp increase in cash flow.