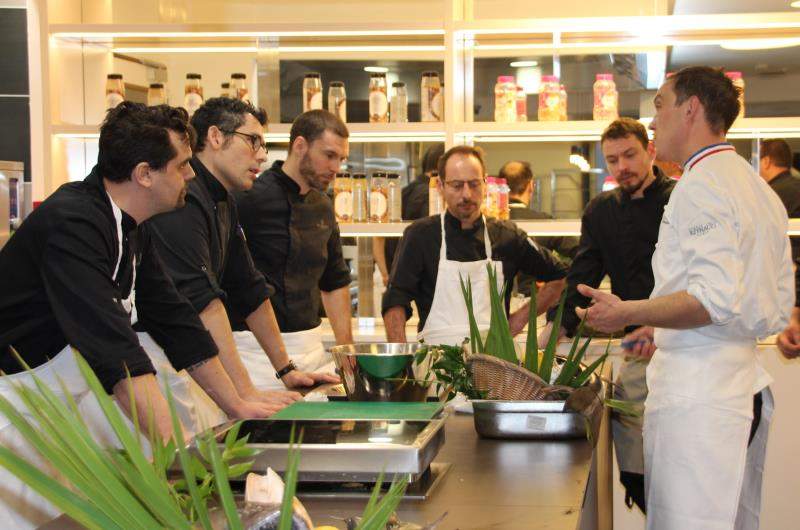 Catering and foodservice company Elior Group this week released its consolidated results for H1 2017 to 2018, corresponding to the six months ended March 31, 2018.
The total revenue growth was 3.9%, of which 2.9% was organic growth, as stated in the preliminary results.
Contract catering and services revenue climbed £104 million (4.9%) year on year to £2,234 million and accounted for 76% of total consolidated revenue.
Commenting on the results, Philippe Guillemot, Elior Group's chief executive, said: "The Group's first-half performance was mixed. Despite the impact of poor weather conditions, organic growth remained solid at 2.9%, fueled mainly by the United States and the United Kingdom in contract catering and the Americas, Spain and Portugal in concession catering.
"Our operating profitability was lower than expected, with adjusted EBITDA representing 6.9% of revenue. Our businesses continued to generate a good level of cash flow, however, with free cash flow holding firm compared with the first half of 2016-2017 thanks to careful management of working capital and despite a controlled increase in our capital expenditure. The outlook for our businesses is solid, which will be reflected in the strategic plan that we are currently finalizing and the Group's new goals for the coming three years."
The contract caterer has also unveiled plans this week to 'tackle' single-use plastic across its entire operations, in its brand new 'Plastics Policy' published yesterday (30 May).
As well as banning plastic straws and stirrers from all sites from 31 July and 30 September respectively, the company will also 'drastically' reduce the amount of disposable cups, cutlery, and food containers used by expanding its 'return and reuse' scheme.
It hopes this will see "annual consumption of more than one million plastic straws disappear from Elior sites."