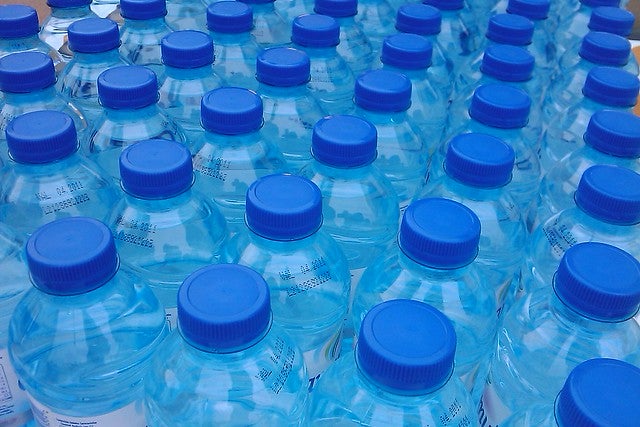 Elior UK and global water charity Water Unite have teamed up to launch a campaign aimed at meeting the demand for bottled water in a sustainable way in a UK foodservice industry first.
From 1 October, for every bottle of still and sparkling water sold at its sites, the company will make a donation to water poverty and plastic pollution charity Water Unite. The charity will then use the money to invest in innovative plastics recycling programmes in India, Mozambique and Kenya.
Currently, only 10% of plastic is recycled and each year and 1.3 billion tonnes of global landfill waste is produced. The campaign aims to improve plastic recycling in some of the world's poorest communities and raise money for long-lasting educational and practical initiatives.
While there is still a demand for bottled drinks, the campaign wants to create awareness of single-use plastics and improve recycling by offering an immediate solution to reduce the effect of plastic during its journey.
The new initiative comes in line with the emerging 'plastics economy' that is designed to make sure plastics never become waste and Elior's strategy to tackle single-use materials, sourcing sustainable ingredients, supporting communities and encouraging healthy lifestyles.
Elior corporate responsibility Charlotte Wright said: "Plastic pollution is a global problem with 300 million tonnes of plastic produced each year and approximately eight million pieces of plastic pollution find their way into our oceans every day. While our long-term goal is to completely remove single-use plastic from our sites, there's still a huge demand for bottled water. So we asked ourselves 'what we can do right now? What immediate change can we make for a circular economy?'
"This commitment with Water Unite is a significant first step in our long-term plan to reduce the impact of plastic on our oceans and environment. 85% of plastic in the ocean comes from developing countries due to the lack of recycling infrastructure. By repurposing plastic in these areas, we can focus on reducing plastic waste, positively impacting communities where plastic would have otherwise been environmentally destructive."
Water Unite chair Lord Malcolm Bruce said: "We are delighted to welcome Elior as the first partner in the foodservice sector, their leadership in sustainability is world-renowned. We invite all foodservice companies to join in Elior's actions to be part of a global movement to address the issues of plastic waste and help build a circular economy. Together with our partners, through a micro-contribution from bottled water sales, we can collaboratively raise up to $5bn a year to create sustainable planetary change."