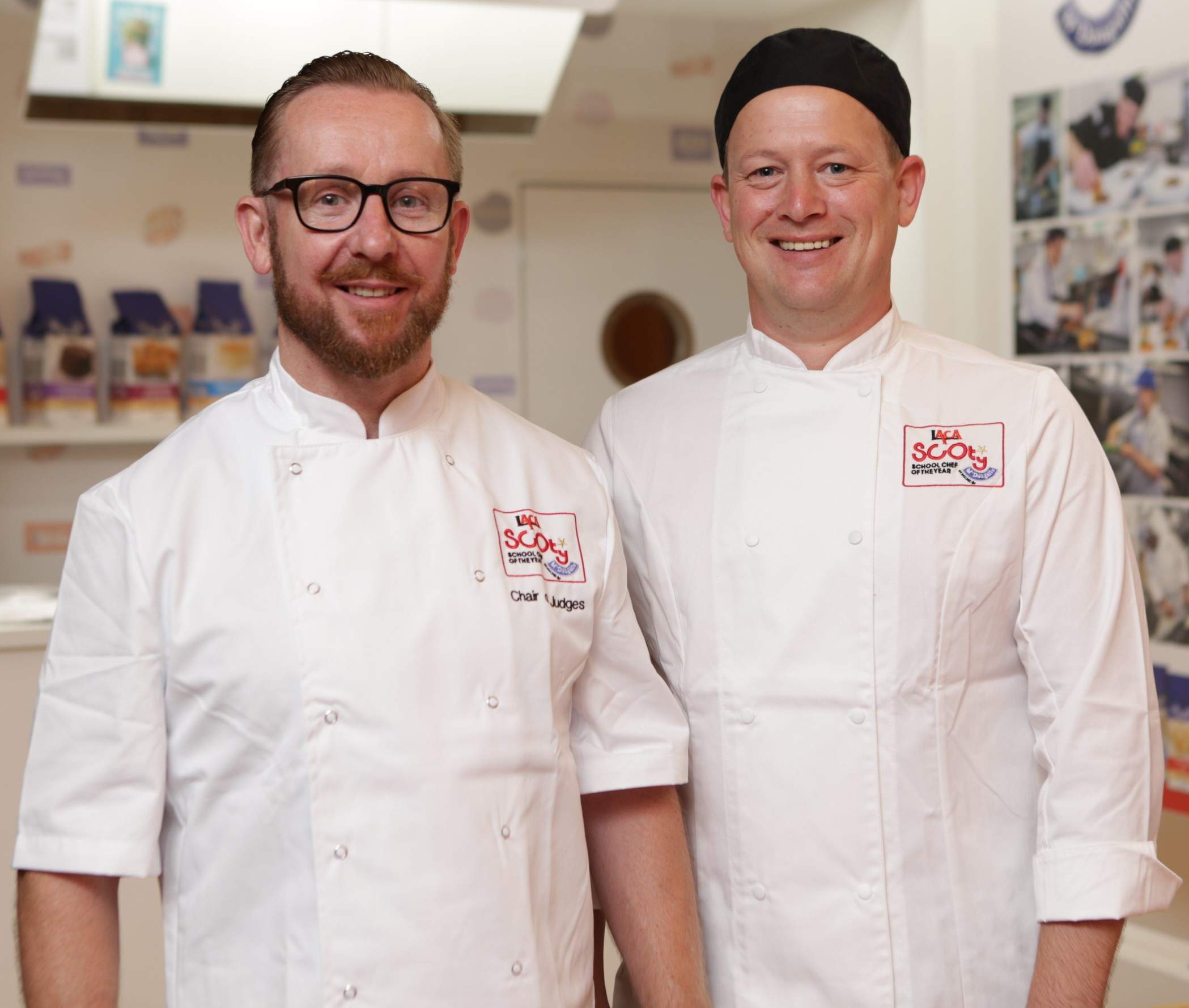 Entry is now open for the Lead Association for Catering in Education's (LACA) annual School Chef of the Year competition (SCOTY) – be sure to register your interest before 29 September.
Launched at LACA Main Event this week (11-13 July), the competition has a brand new sponsor for 2019, McDougalls, which has allowed organisers to review the entry and judging criteria to further align it with current food standards and general consumer eating trends.
As such, a brand new design identity, organisational framework, and rules and judging criteria were all unveiled as part of the SCOTY launch, to help facilitate the entry and participation process.
With Premier Foods executive chef, Mark Rigby, leading the judging panel, he will be joined by Sharon Armstrong (LACA) and a catering expert guest judge at each stage of the competition.
The contest is now open to all school chefs across the UK who hold a kitchen-based post, and are involved in the daily preparation of pupil's meals at the time of entry.
All rules are listed below but please note that registration must be submitted by 29 September and formal entries by 17 October!
Competition requirements
1. Entrants have 90 minutes to prepare, cook and serve an imaginative, school compliant two-course menu
2. Menus must include a minimum of one different McDougalls product in each course
3. Dishes have to be suitable for serving en masse 11 year old school pupils
4. Competitors can select ingredients from the full range of McDougalls Foodservice products
5. Following the entry deadline, the first round of judging is set to take place late October with successful candidates to compete in 10 live regional finals from November-January 2019.
6. The 2019 SCOTY National Final will then take place March next year, where the winner will take home £1,000 cash; prestigious trophy; a work experience trip and calendar of catering industry event.
7. The second and third place winners will also receive £500 and £300 respectively, and all regional winner £100 each.
Neil Porter, LACA Chair of Events, commented: "The new partnership with McDougalls has given us the opportunity to create an exciting new identity and structure for our industry's highest profile and longest running chef competition.
"We are certain that it's easier, more up to date style will not only attract more competitors, but will further increase the competition's prestige and the kudos from taking part, which is very importantly for school chefs nationwide!"
Premier Foods channel marketing manager, Sarah Rob, added: "We are extremely proud to be sponsoring such a prestigious competition within the industry and we can't wait to see the registrations start rolling in.
"We are confident after having reviewed the competition's entry mechanic that we have made it an easier and more attractive proposition for entrants, and we hope that this will be reflected in the entry numbers.
"Our McDougalls range is easy-to-use and versatile, allowing school caterers to get creative and show innovative ways in which they can incorporate our products into any school menu.
"Caterers – get your thinking caps on and we look forward to seeing your creations!"
Don't forget to pop by and see the reigning 2018 LACA School Chef of the Year, Michael Goulston, at the Main Event this week, as he showcases his winning dishes and the culinary flair needed to win the title.