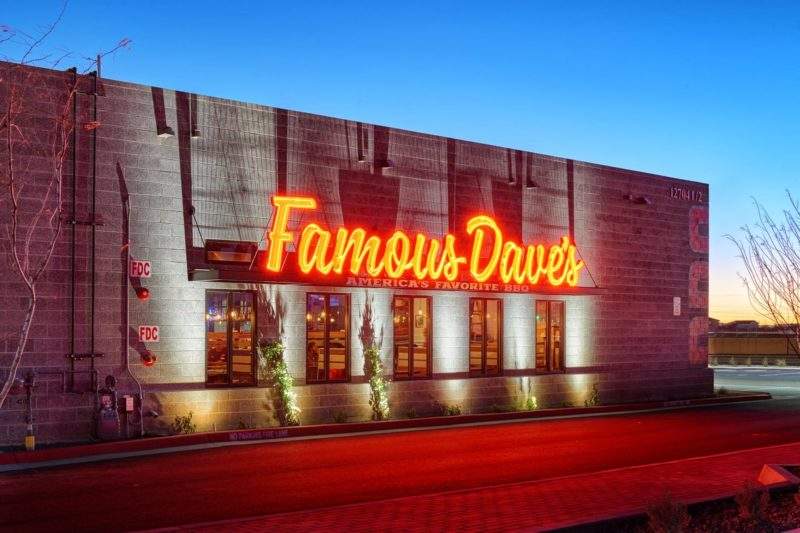 The chief financial officer (CFO) and Secretary of US barbecue restaurant chain Famous Dave's has stepped down from his position effective 5 March 2018.
Dexter Newman resigned to accept an 'eventual external role' and will be succeeded by the company's interim CFO, Paul Malazita from 6 March.
Malazita is currently the chain's company director of accounting and corporate controller, a role he has held since October 2017.
According to the casual dining restaurant's filings, Malazita will receive an annual base salary of $165,000 and is eligible for annual bonus compensation of 30% of his base salary.
The new interim CFO has agreed not to compete with the company during his employment and for a 12-month period afterwards, excluding him from working for companies that develop at least 30% of food-related income from 'barbecue type food or barbecue-related products' wherever Famous Dave's operates.
Famous Dave's said in its filings report: "The company and its board of directors' wishes to express sincere thanks and appreciation to Mr. Newman for his service, and our hope for his success in his next role.
"Mr. Newman will be working with the company up to his departure date to help ensure continuity and an effective transition."
The chain currently owns 16 locations and franchises an additional 136 restaurants in 32 states in the US, the Commonwealth of Puerto Rico, Canada and the United Arab Emirates.