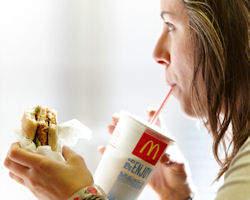 McDonald's, Starbucks, Subway and KFC have all been named in the the inaugural BrandZ Top 75 Most Valuable Global Retail Brands ranking announced by WPP with data prepared by Kantar.
Other big names to make it onto the list include Pizza Hut, Domino's, Tim Hortons, Chipotle, Burger King, Taco Bell and Dunkin' Donuts.
The ranking shows that while store closures often grab headlines, those retailers rising to the challenges of the current climate are innovating their way out of trouble, and winning consumers' hearts in the process.
Together, the BrandZ Top 75 Retail Brands – from markets as diverse as the US and Spain, China and Chile – are worth over $1 trillion in brand value. The ranking was launched in conjunction with the World Retail Congress, on the first day the 2018 Congress in Madrid.
"A global brand today can no longer just be about longevity, because a new concept, platform or product can gain an almost immediate global following," explained Ian McGarrigle, chairman of the World Retail Congress. "Retail brands are being forced to adapt and innovate at incredible speeds. What this report shows is that they are doing exactly that."
To view the full list, visit here
http://www.wppwrap.com/brandzretail75ranking.pdf