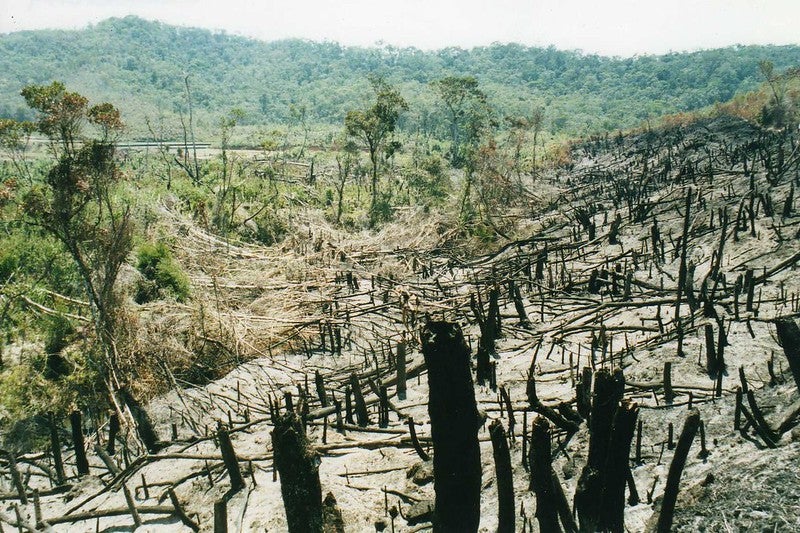 UK fast food companies are being linked to Brazilian forest fires according to an investigation by the BBC.
The investigation found that a large portion of farm animals in the UK are fed soya beans that are being imported from Brazil, with a third of imported soya beans coming from Brazil in 2018.
According to the Sustainable Trade Initiative, only 14% of total soya imports are 'deforestation free'.
In September this year, environmental organisation Greenpeace UK stated that global fast food companies including McDonald's, KFC and Burger King are contributing to the Amazon rainforest fires.
KFC buys its chicken directly from Brazil and its chickens are fed soya that is directly from the Brazilian forests, while Burger King buys its beef from Brazil and is currently owned by 3G Capital (an investment firm owned by a Brazilian billionaire), while in August 2016 McDonald's in Brazil started buying meat raised in the Amazon for the first time in 30 years.
Greenpeace UK spokesperson Alison Kirkman said: "Companies need to stop sourcing from Brazil until the Amazon and its people are protected, and ultimately, they need to change their business model by replacing most of the meat they sell with plant based foods.
"The world's top scientists have consistently said we need to reduce the amount of meat we're eating globally if we're to prevent climate breakdown. That means there's no place for companies like Burger King, KFC or McDonald's in future unless they completely change their business model."
In 2010, members of the Consumer Goods Forum committed to eliminating deforestation by 2020; retailers such as Tesco, Sainsbury and M&S have made similar pledges. Members of the fast food sector are continuing to import meat and animal food from Brazil.
In late September Greenpeace protested outside one of Burger King's outlets in London to show the link the fast-food giant has to the Amazon fires and deforestation.
Greenpeace head of forests Richard George said: "The Amazon is still burning, yet Burger King keeps buying meat and animal feed from the companies responsible for the crisis. Their burgers are flame-grilling the Amazon.
"Growing demand for meat from fast food giants like Burger King is leading to vast areas of Brazilian forests being destroyed for cattle ranches and animal feed. Burger King must stop buying meat and soya from Brazil until the Amazon and its people are protected."