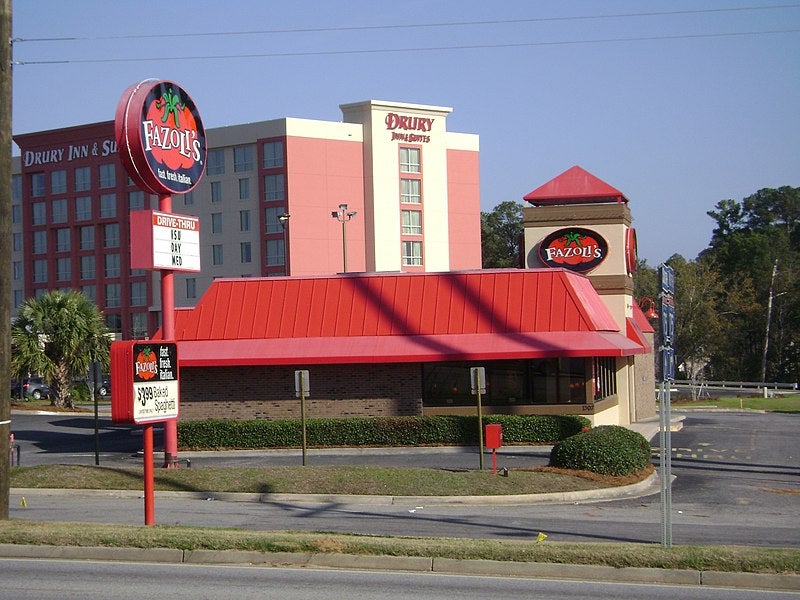 FAT (Fresh. Authentic. Tasty.) Brands, the parent company of Fazoli's, has signed a development agreement with franchisee Jorge Rodriguez Lockwood to open five Fazoli's locations in Puerto Rico over the next six years.
The first restaurant is expected to open in late 2023.
FAT Brands chief development officer Taylor Wiederhorn said: "The demand for high-quality, quick-service concepts in Puerto Rico only continues to grow, so we anticipate a strong reception for Fazoli's when we make our official debut on the island.
"This development deal is also significant as it serves as a strong foundation for growing Fazoli's on an international scale, which is a key strategic growth pillar for the brand."
Founded in 1988 in Lexington, Kentucky, US, Fazoli's serves Italian food that includes freshly prepared pasta entrees, Submarinos sandwiches, salads, breadsticks, pizzas and desserts.
FAT Brands owns 17 restaurant brands that cover fast casual and casual dining restaurant concepts.
The company's brands include Fatburger, Marble Slab Creamery, Round Table Pizza, Fazoli's, Twin Peaks, Great American Cookies, Johnny Rockets, Hot Dog on a Stick, Hurricane Grill & Wings, Buffalo's Cafe & Express, Native Grill & Wings, Pretzelmaker, Yalla Mediterranean, Elevation Burger, and Ponderosa and Bonanza Steakhouses.
It franchises and owns more than 2,300 restaurants across the world.
FAT Brands opened its first co-branded location in Paris, France, last December.
The store is the first of 40 locations planned to open in France over the next five years.