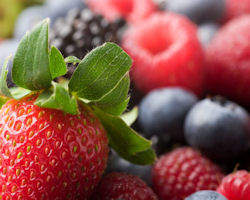 The Food and Drink Federation (FDF) has issued a response to the joint press conference between Brexit Secretary David Davis and Michel Barnier, the EU's chief negotiator.
The conference took place yesterday in Brussels, with some of the key conditions for Brexit being discussed, including the Ireland and Northern Ireland border arrangement.
Ian Wright, FDF Director General, said: "While it is positive to see how much has been agreed so far, particularly in relation to citizens' rights, and a time-limited transition period, FDF has long supported a transition period of at least two years.  Transition must not be open-ended but its end point will depend on how quickly the nature of our future trading relationship with the EU is confirmed.
"Some food and drink businesses will be ready earlier than two years but transition must not end until the bulk of the industry is ready and we have confidence in the systems on both sides of the Channel. Food and drink manufacturers are now looking for serious reassurance from Government that will not press ahead at any economic cost and that they will be flexible if systems – particularly customs – are not ready in 21 months' time.
"Similarly, negotiations must avoid a hard border on the island of Ireland, where ingredients, finished products and workers cross the border many times a day. Until the appropriate technological solutions can be found, then the option of a regulatory backstop must be left on the table.
"We hope that European leaders will give the green light on Friday for talks to formally move onto our future relationship with the EU – food and drink's most important trading partner."