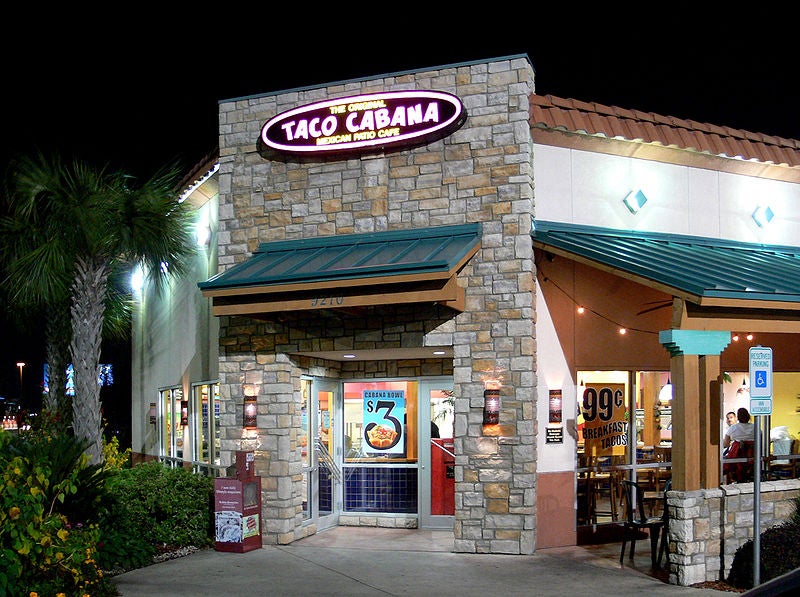 Fiesta Restaurant Group has concluded the previously announced sale of its Taco Cabana brand to YTC Enterprises for a consideration of $85m.
Last month, Fiesta signed a definitive stock purchase agreement to sell the Taco Cabana restaurant brand to YTC Enterprises, an affiliate of Yadav Enterprises that operates nearly 400 locations throughout Northern California, Texas and 16 other US states.
Fiesta used the sale proceeds to fully repay nearly $74.6m of outstanding term loan borrowings under its senior credit facility as well as to pay certain divestiture transaction fees and a loan prepayment premium totalling nearly $4.2m.
The company had $65.8m in cash and $3.8m in restricted cash, as of 4 July.
As announced earlier, subsequent to the completion of the deal, a portion of the funds will be used for investments to fast-track Fiesta's Pollo Tropical brand growth.
At the time of signing the agreement, Fiesta president and CEO Richard Stockinger said: "We made the strategic decision to sell the Taco Cabana business to allow our leadership team to focus completely on accelerating Pollo growth, and we are very excited about the tremendous growth opportunities we have for the Pollo Tropical business."
In addition to Taco Cabana, Fiesta owns, operates and franchises the Pollo Tropical restaurant brand.
The Fiesta Restaurant board of directors has also directed the company to resume its share repurchase programme.
Under this programme, the shares may be re-purchased through open market transactions at prevailing market prices, or through privately negotiated transactions or by other means in accordance with federal securities laws.