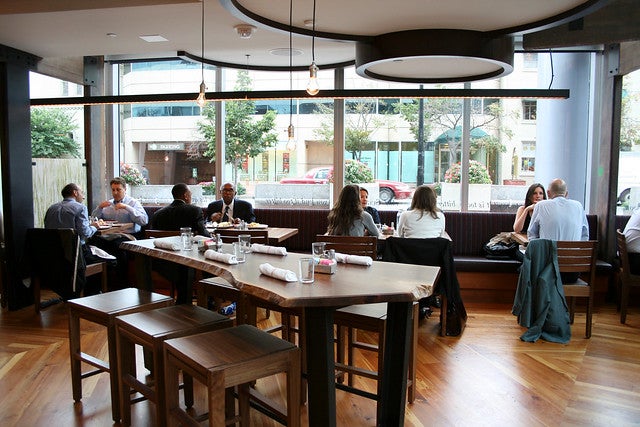 A study has found that restaurant employees in Germany have low levels of food allergy knowledge and some prefer not to serve customers with food allergies.
The study was conducted by Adrian Loerbroks of the University of Dusseldorf to see what food allergy knowledge and attitudes restaurant staff have by collecting results from face-to-face interviews with 295 restaurant staff members in Dusseldorf. The participants were asked to name three common food allergens and answer five true or false questions.
The results found that only 30% of the participants could correctly name three food allergens and 41% achieved a perfect score on the true or false questions. Employees working in a diner or takeaway scored lower when naming food allergens compared with people working in restaurants with full service.
A majority of employees were positive towards cooperating with customers who have food allergies, but the study found that there was an unfavourable attitude towards serving customers with food allergies, with 19% stating they would prefer not to serve customers with food allergies.
"As long as knowledge gaps and partially poor attitudes exist, individuals with food allergy who are eating out are advised to be aware that food allergy knowledge among staff may be defective and this may even hold true when staff appear to be, or communicate to be, knowledgeable.
"It may be helpful in this respect to equip patients with strategies that increase the likelihood that their requested are adequately understood and considered."
Loerbroks' study also showed that people with food allergies need to take care when ordering food in restaurants as common allergens are not always labelled on menus. Only 28.1% of the restaurants in the study labelled common allergens, even though regulations from the EU state that common allergens must be labelled.