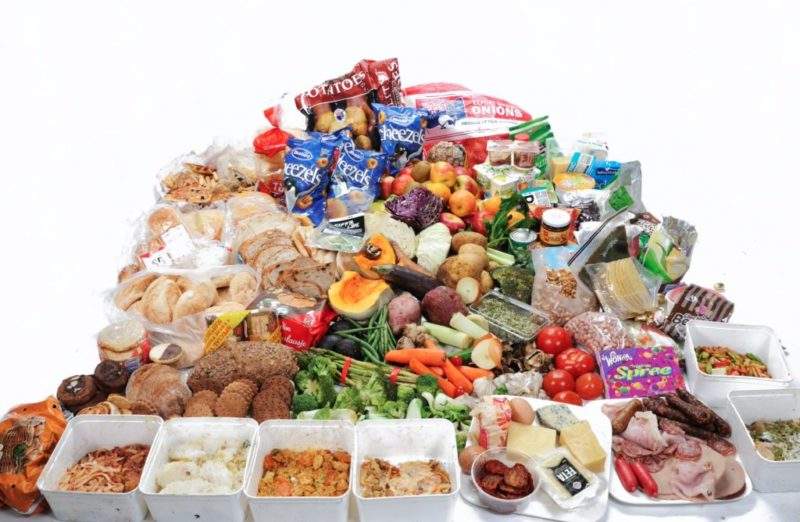 Michael Gove has appointed the UK's first Food Surplus Waste Champion to help the country reduce food waste from all sources.
The Secretary of State for Environment, Food and Rural Affairs has enrolled Ben Elliot, co-founder of lifestyle foundation Quintessentially, to limit the 10.2 million tonnes of food that is thrown away each year.
Elliot will work with foodservice businesses and other industries to tackle the issue, which is a part of the UK government's Resources and Waste Strategy commitment launched in December last year.
The strategy aims to reduce food waste heading to the landfill by 2030 by introducing yearly reporting of surplus food by businesses and setting compulsory targets for food waste prevention.
Gove said: "Food waste is an economic, environmental and moral scandal. We must end it.
"That's why I am delighted Ben Elliot is taking up this position and know he will bring the enthusiasm and skills this important role needs. His first task will be to help ensure our £15m food waste fund redistributes surplus food that would otherwise be wasted to those most in need."
The new champion will advise the Department for Environment, Food & Rural Affairs (DEFRA) on proposals for the distribution of the £15m food waste fund implemented in October last year. He will also encourage those within the food industry to generate ideas to tackle food waste.
The Quintessentially group is currently in a partnership with the Felix Project to divert up to £1bn of excess food to those in need.
Elliot said: "As a nation, we need to stop this excessive waste and ensure that surplus food finds its way to people in our society who need it most, and not let it get thrown away and go to landfill. The progress that we have made at the Felix Project has had a positive impact on thousands of people's lives in London and I am extremely grateful to all of those involved in the food sector that have been so supportive.
"My new appointment will allow me to work with DEFRA and food retailers all over the country to help build out a nationwide strategy that will ensure surplus food is not wasted at the expense of those in our society that truly need it."
GlobalData senior analyst Lewis Towell said: "While £15 million will definitely help charities to divert food which would be otherwise wasted, it will certainly not solve the food waste problem. Consumers are simply not currently prioritising food waste in a manner which incentivises businesses to act and change their packaging or supply chain practices."
Federico Tonetti, Group Safety and Sustainability Director at Compass Group, said: "We welcome the UK government's ambition to drive down food waste, and the appointment of a Food Surplus and Waste Champion is an important step in this direction.
"Agriculture, farming and land-use change constitute almost 40% of global greenhouse gas emissions, and more than a third of food globally is wasted. If we were to halve this loss and waste of food, that would reduce environmental pressures by up to 16%. At Compass we believe we all have a responsibility to achieve this ambition and go beyond it, which is why we have put in place global initiatives such as our annual Stop Food Waste Day, and we are looking forward to working with Ben Elliott as he takes up his new role."