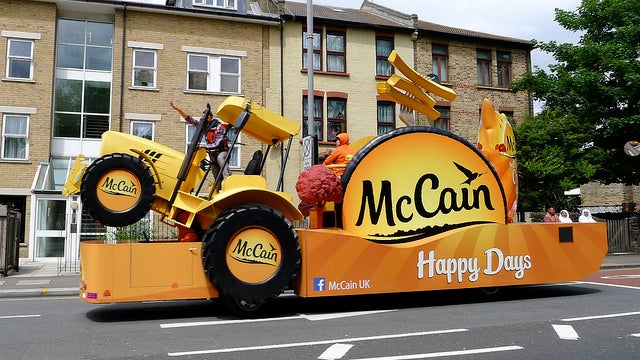 UK catering food supplier McCain Foodservice has released its latest industry report, 'What's Hot 2019' offering hospitality operators insight into trends and issues for the year ahead as Brexit approaches.
The report includes insight into consumer behaviour, the effect of Brexit, the latest food trends and advice on how operators can combat industry challenges.
The report finds that Brexit could have a significant impact on the catering industry, including hotels, commercial outlets and contract catering to the public sector. The biggest issue that the sector faces stems not from food availability, but a shortage of staff and the impact is already being felt.
McCain says the EU foodservice labour force on which the UK relies, especially in cities, could dramatically reduce and personnel who are left could be attracted to work in other areas that offer better pay. Brexit could also impact food security and safety; EU food standards have meant that the UK is assured what it buys is fit for purpose. Other countries may not be able to offer the same chain of custody.
Food price inflation could be another effect from Brexit; fish and seafood has risen 25% in the past 12 months, and oils and fats have risen 30%. Secondary impacts could come from adverse currency exchange rates the impact of crude oil prices. With stricter border controls in place, 'just in time' goods will have shorter shelf lives so wastage will drive up costs. UK goods will for a time come at a premium until yields settle.
McCain Foodservice senior product manager – communications Catherine White said : "As the industry continues to face a diverse range of challenges, we are always looking for ways to offer support to our operators, helping them to be resilient and successful even in changing times. Our 'What's Hot 2019' report provides insight on consumer behaviour and the latest food trends, as well as ways in which operators can use this to drive additional footfall and customer retention in 2019."