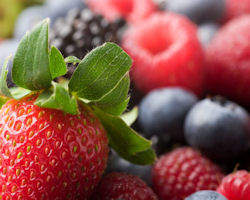 Latest figures from the CGA Prestige Foodservice Price Index reveals that foodservice price inflation reached its lowest point since January 2017 in November – falling for the third month in a row to 3.4%.
It also marks the first time that prices have dipped below the level of inflation recorded by the Consumer Price Index (CPI) – currently running at 4% – since the Index data was introduced.
That said, while it brings some "welcome respite" for the industry, operators should be wry as "the general outlook for foodservice price inflation in 2018 and beyond remains uncertain."
Categories are most likely to be affected by continued supply issues and those heavily reliant on imports, including fruit and ambient hot beverages (such as tea), which both kept year-on-year inflation in double digits in November.
Meat, on the other hand, saw prices drop by 2.8% compared to November 2016, while sugar, jams, syrups and confectionery items fell by 10.6% year-on-year thanks to "strong supply." Inflation also eased in categories including: fish, bread and cereals, and milk, cheese and eggs.
Christopher Clare, head of consulting and insight at Prestige Purchasing, said: "As we head in to the New Year, it is encouraging to see inflation in foodservice dropping below CPI, however, our prices are still 5% higher than CPI when compared to 2015.
"The potential impacts of La Niña could still have a significant influence, but we remain cautiously optimistic around the macro- economic outlook."
Commercial director Graeme Loudon added: "The Foodservice Price Index's finding that inflation dropped to 3.4% in November is positive news for the sector as 2018 opens.
"After a year of relentlessly high levels of inflation, businesses will be relieved to see it dip below the CPI, and the easing of pressures in meat, sugar, fish and dairy categories is especially welcome.
"However, any optimism that stability is returning will have to be tempered by several factors—not least the doubts about the country's transition from the EU and the value of Sterling."