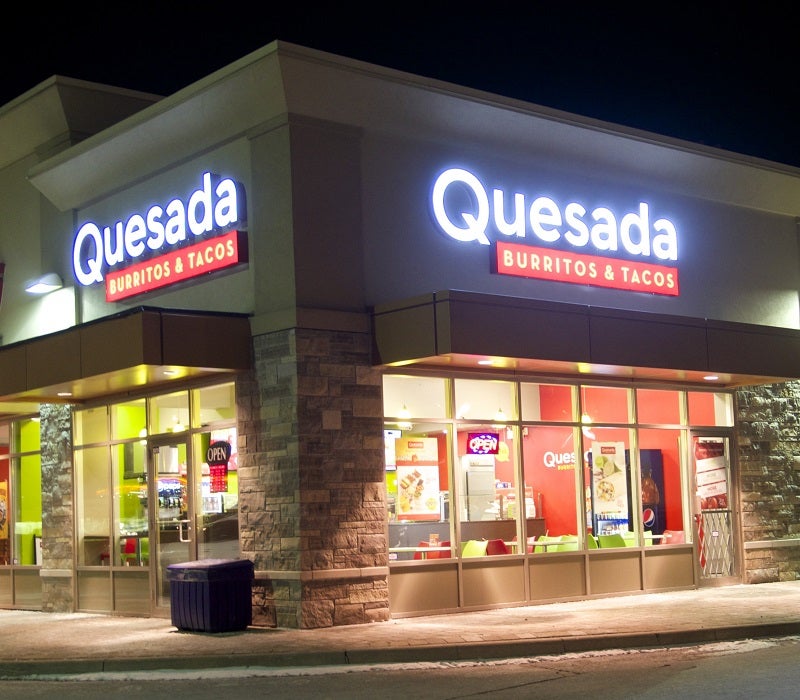 Canada-based multiple restaurant concept franchisor Foodtastic has reached an agreement to acquire quick service restaurant brand Quesada Burritos & Tacos.
Financial details of the deal have not been divulged.
Established in 2004, Quesada operates more than 175 restaurants across eight provinces in Canada. Its offerings include burritos, tacos and salsas.
Quesada founder and CEO Steve Gill said: "We are extraordinarily proud of our franchisee partners, front-line workers and corporate team.
"With their support, we have grown Quesada from a single store into +175 locations across eight provinces. We are excited about the future of the brand and believe that as part of Foodtastic our franchisees will reach new levels of success."
Upon completion of the deal, Foodtastic will have more than 900 restaurants and $830m in sales in the country.
Going forward, Foodtastic plans to further develop the Quesada brand with plans to open more than 50 locations over the next 36 months.
Foodtastic is also expanding its international footprint and currently has more than 100 restaurants outside of Canada.
Its brands include Second Cup, Pita Pit, Milestones, Fionn McCool's, Shoeless Joe's, Au Coq, La Belle et La Boeuf, and Monza.
Foodtastic president and CEO Peter Mammas said: "Quesada is one of the largest Quick Service Restaurant brands in the country, and we are happy to welcome this fast-growing brand into the Foodtastic family.
"We look forward to working with all our new franchisees and expanding the brand in Canada."
In June, Foodtastic acquired a significant stake in Shoeless Joe's Sports Grill, a sports-themed restaurant chain.