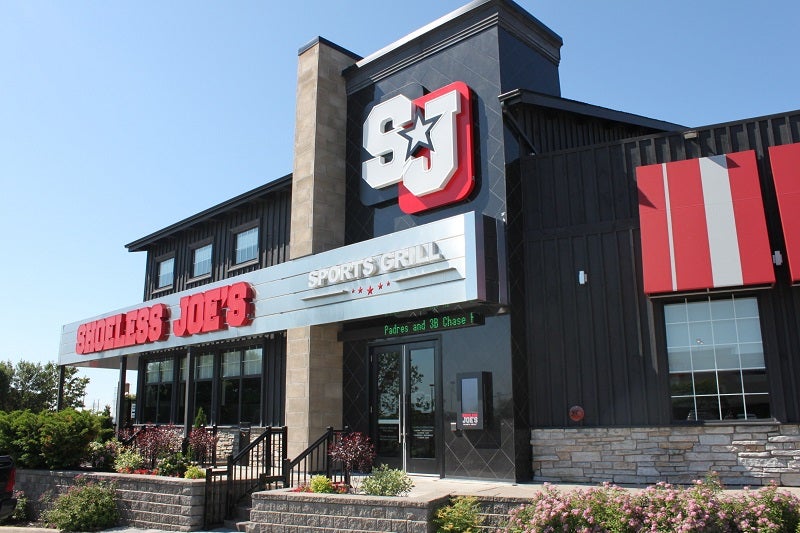 Canada-based multiple restaurant concept franchisor Foodtastic has acquired a majority stake in sports-themed restaurant chain Shoeless Joe's Sports Grill.
Established by Fred Lopreiato, Shoeless Joe's Sports Grill offers its guests gourmet burgers, hand-stretched flatbreads, and delicious bar staples, such as wings and nachos, as well as health-conscious alternatives.
It operates 22 locations across Canada.
Lopreiato said: "We are thrilled to join Foodtastic Inc. Our commitment to continually evolve the brand has played a major role in the success of our growth and ability to compete in this ever-changing landscape. We look forward to sharpening the enterprise with the acquisition."
The financial details of the deal have not been disclosed by either company.
Foodtastic president and CEO Peter Mammas said: "We are extremely happy to welcome Shoeless Joe's into our family. It is a great sports bar brand that will fit in perfectly with our restaurant portfolio.
"We are excited that Frank Lopreiato will stay on board as an equity partner and lead the brand, we are also looking forward to working with all our new franchisees and growing Shoeless Joe's in Canada."
Foodtastic is a franchisor of multiple restaurant concepts, with more than 700 restaurants and $700m in annualised sales.
Last April, Foodtastic completed the acquisition of all the assets of speciality coffee brand Second Cup Coffee Co from Aegis Brands for an $11.2m (C$14m) consideration.
The deal was first announced in February 2021.
Divestiture of Second Cup Coffee Co allows Aegis to move forward with its previously announced growth strategy through accretive acquisitions.