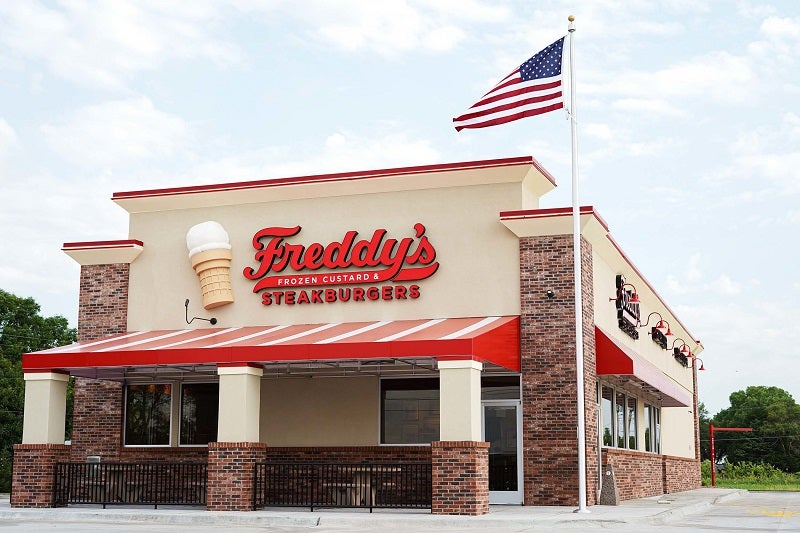 Freddy's Frozen Custard & Steakburgers, a US-based fast-casual restaurant concept, will strengthen its presence in Texas with 57 new stores.
As part of this expansion, the brand has entered development agreements with various franchisees to open the new restaurants across multiple regions in Texas.
Freddy's signed agreements with BSPub Holdings for five restaurants located in Ector, Midland, Burnet, Gillespie and Kerr counties.
The fast-casual concept also reached an agreement with Lone Star Custard firm for the development of an additional 30 Freddy's locations, with a focus on the greater Dallas/Fort Worth metroplex.
Ram-Z Restaurant Group agreed to open 15 Freddy's locations in Denton, Collin, Rockwall, Anderson, Cherokee and Harrison.
To accelerate development in Texas, Freddy's also signed agreements with other franchisees, including Outlaw Management, Big Country Custard and AOM.
Freddy's chief development officer Andrew Thengvall said: "Our 63 operating locations in Texas have continued to perform exceptionally well, and we have witnessed first-hand how Freddy's resonates with the local communities across the state.
"This proven success has attracted best-in-class franchisees to join our network, and we couldn't be more excited.
"These strong operators deeply understand their territories and share our commitment to bringing Freddy's craveable menu to the people of Texas."
Since the beginning of the year, Freddy's has added 80 new units to its development pipeline.
The company intends to open restaurants in non-traditional and traditional formats.
By 2026, Freddy's intends to increase its restaurant count to 800 units.
Last November, Freddy's Frozen Custard & Steakburgers signed four multi-unit agreements with new and existing operators to open 15 new restaurants.