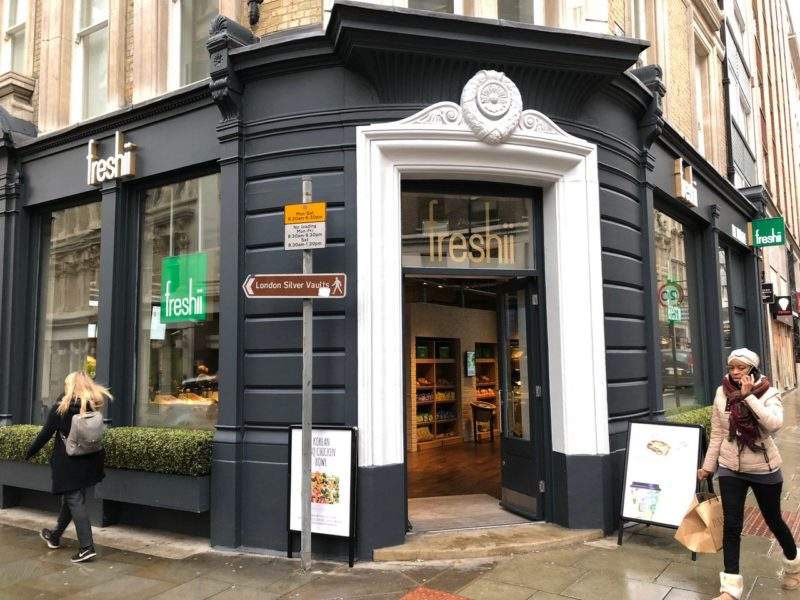 Canadian franchise Freshii has reported a 6.4% increase in its same store sales in its fourth quarter results for 2017.
The 'health-casual' restaurant brand's preliminary results come after the company achieved 22 front door openings in its fourth quarter and opened 92 net new stores last year, including e-store openings. System-wide store count reached 33%, placing Freshii in 370 worldwide locations including the US, Sweden, Colombia and the UK.
Freshii's same store sales for the fiscal year ending 31 December 2017 exceeded its initial expectations of 5%.
CEO Matthew Corrin said: "We are proud to report same store sales growth. As a result of our strong fourth quarter performance, we were able to exceed our recently increased same-store sales growth outlook and grow same-store sales 5.5% for the full year.
"We also reported front door openings at the high-end of our range for the fourth quarter and achieved system wide store growth for the full year. With a combination of strong same-store sales and system wide store growth, our system-wide sales grew approximately 43% in 2017. I look forward to executing our business plans in 2018 and generating value for our shareholders."
The chain serves a customisable menu of breakfast, soups, salads, wraps, bowls, burritos, frozen yoghurt, juices and smoothies served in an eco-friendly environment.