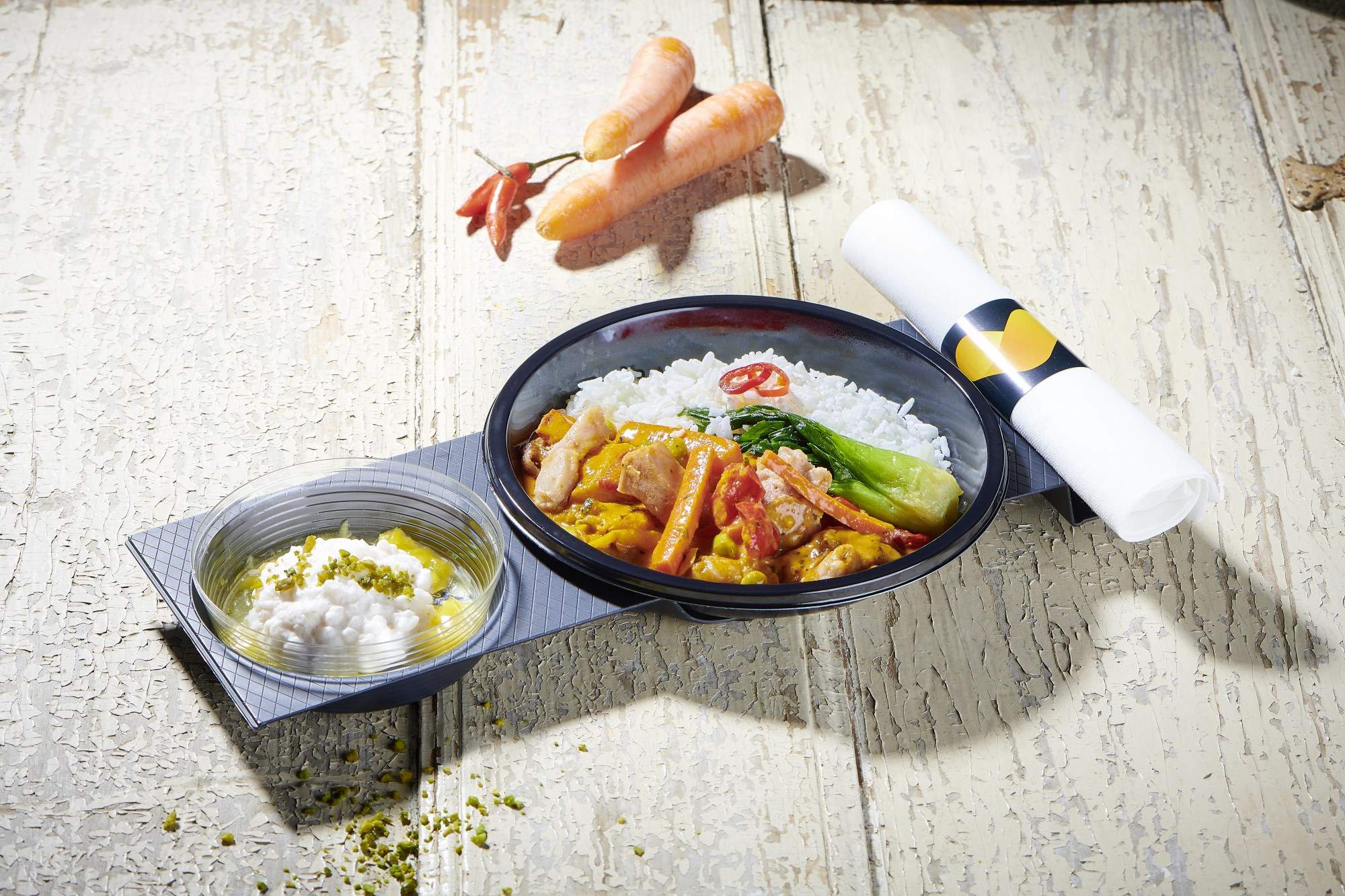 Condor, the Thomas Cook Group airline, is the first European airline to offer gategroup's new dining concept on European flights.
The new onboard service experience aims to recreate restaurant-style dining by offering one full plate of appetizing food instead of a traditional airline tray filled with multiple, small elements.
Condor will offer this premium menu on short- and medium-haul flights with ten different single-plate dishes containing a greater amount of higher quality food. The new meal and tray concept reduces clutter on the tray, reduces packaging waste and makes handling easier for cabin crew. Thanks to its space-saving design, the new concept also frees up valuable galley space and fuel consumption is reduced due to less weight onboard.
Christoph Brandstaetter, gategroup's regional executive chef Central Europe, oversaw the creation of international meal choices for health-conscious travelers, many of which are also suitable for people with special dietary requirements.
"We want to offer our passengers an unparalleled travel experience and we have taken their feedback very seriously," said Tobias Kühne, head of catering Condor. "With this new onboard dining experience, we are able to offer our customers even more delicious food at the same price. Its cost-effectiveness in economy and premium class on short- and medium haul flights is unsurpassed."
Herman Anbeek, President Americas, Europe and Middle East for gategroup added: "As passengers become more discerning, so are their expectations regarding the quality of meals onboard. Our onboard dining concept offers an innovative solution with advantages for airlines, passengers and cabin crew alike. We are excited about introducing this concept in Europe together with such a valuable partner and look forward to continuing a long and productive relationship."