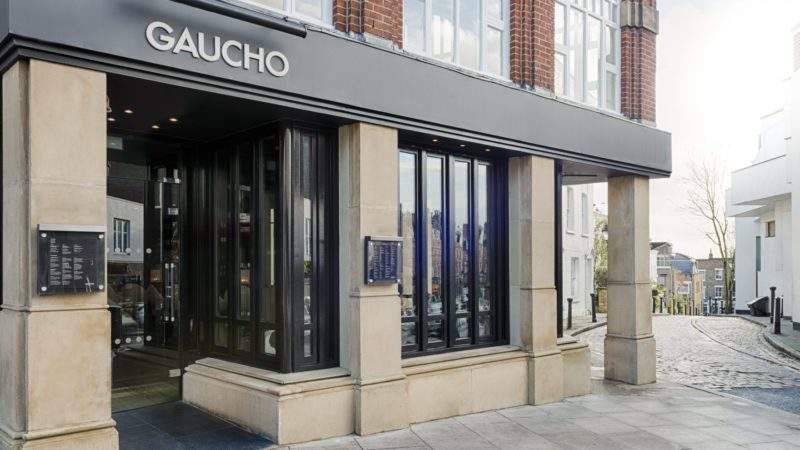 Steakhouse chain Gaucho has been acquired by a unit owned by Investec Bank and SC Lowy, Lomo Bidco, marking its exit from administration.
In July this year, the steakhouse chain entered into administration after failing to secure a buyer for its restaurants.
The group cited numerous reasons for its collapse, which risked 1,500 foodservice job cuts at its 39 Gaucho and Cau restaurants.
The Gaucho management team plans to include a new brand direction for the chain, as well as refurbishments in 2019.
"The future of Gaucho will embrace the heritage of the brand and its 24 years as a UK institution."
The company will also introduce a new menu featuring a range of Latin American style items under its Classic and Nuevo sections this week.
As Gaucho CEO Oliver Meaken stepped down, restaurateur Martin Williams will work collaboratively with Investec and SC Lowy to lead the business. He will also maintain his current role as the CEO of M Restaurants.
Williams said: "Congratulations to Investec and SC Lowy on supporting Gaucho through this difficult period and ensuring the survival of the business and safeguarding over 700 jobs.
"The future of Gaucho will embrace the heritage of the brand and its 24 years as a UK institution and simultaneously partner with and be inspired by the most modern world-class innovators of food and drink who are taking both Latin America and the world by storm.
"In an incredibly challenging environment for the restaurant sector, it is fantastic to be heading up both M and Gaucho. I am delighted that I have the best talent in UK Hospitality working with me in both companies and proud that we will be delivering outstanding experiences for the increasingly discerning diners of the UK."
The casual dining chain has also made six new appointments to strengthen its management team.
Additional reporting by Jasmine Lee-Zogbessou
Investec and SC Lowy added: "We are delighted that Gaucho has been able to exit from this troubled period and through our support the survival of the business has been ensured.
"We know the brand and business well and have utmost confidence that there is a bright future ahead. We are extremely pleased to have brought Martin on board and are fully committed to support the vision for the business, including investment in restaurants and the brand. This is an exciting time and we look forward to the proposition leading re-engagement with our customers."