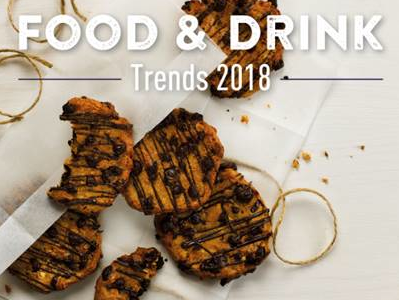 British food wholesaler Bidfood has predicted that a move towards global cuisine will be the UK's dominant food trend of 2018 driven by the rise of travel and a mixing of cultures.
In its new guide, the group lists Modern European, Middle Eastern and Asian twists as the three biggest trends for the year ahead.
The report suggests that the desire to try new and authentic global foods is being reflected in a growing interest for cuisine from the Middle East and North Africa.
It predicts the demand in global cuisine to grow as consumers seek out the traditional flavours associated with Asian food, including rich, bold and spicy dishes
Lucy Pedrick, insights manager at Bidfood, said: "Consumers today are being introduced to a variety of flavour and food combinations. As a result, they are becoming even more experimental and adventurous when dining out or cooking at home.
"We're already seeing brands rise to the challenge and offer on-trend bold concepts and products to delight customers and keep them coming back for more."
Bidfood says its 2018 trends have been identified using a range of resources including its partnership with The Food People and research from customers.