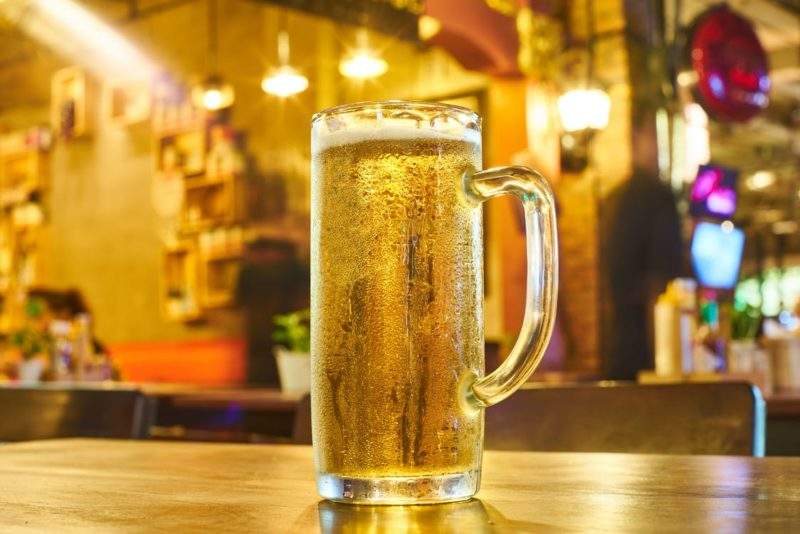 One in three consumers are now choosing premium global beers when drinking out. That's according to latest findings from premium Japanese beer brand, Kirin Ichiban.
The news follows the brand's first nationwide survey of 2,000 respondents, which set out to identify how the UK's beer drinking behaviour has changed. It also delved into which traits are important to consumers before making purchase decisions.
There is a rise in popularity for premiumisation across the industry, with consumers now demanding more from luxury through to artisan products.
The survey found that the beer sector is no different with drinkers on the hunt for a more premium drink that offers purity (87%) with men and women aged between 30-44 finding 'purity' to be the most appealing quality in beer, and 47% of drinkers believing a 'pure' beer would be better tasting.
The survey also uncovered some regional differences too, with consumers in the South East finding 'purity' the most appealing trait. Whilst in the North, one in five admitted that they enjoy a global beer over a traditional lager.
The results also revealed that a staggering 79% of respondents rated philosophy and brand heritage as highly important when selecting a beer, and are after a beer that only uses the finest ingredients (49%). This suggests that consumers are now looking for brands with a story to tell, as well as quality ingredients and a more premium beer when in their local.
Interestingly, brands with unique brewing processes are becoming increasingly popular, with 84% of beer drinkers stating they would opt for a beer brewed using the unique first press process over traditional brewing methods. The first press brewing process, extracts only the purest, most flavourful portion of the finest ingredients during brewing, and is made only with the first strain of malt liquid.
John Clements, head of commercial marketing at Marston's on behalf of Kirin Ichiban commented: "The results of the survey highlight that consumers are trading up, drinking better not more, and looking for quality ingredients; they also, interestingly, compliment the industry trend around the rise of craft beer.
"Craft beer has truly opened the doors for other beers, it has made consumers more interested in brewing methods, quality ingredients and in turn made them more willing to pay a premium for quality drinks. Whilst there is an increasing demand to see new kids on the block, consumers are savvier than ever and seem to be looking for brands with integrity, global influences and unique brewing processes, as well as brands with a story to tell."
"Purity is a key trait when choosing beers and so operators should consider swapping traditional taps for more premium global beers as consumers are looking to be more adventurous than ever."