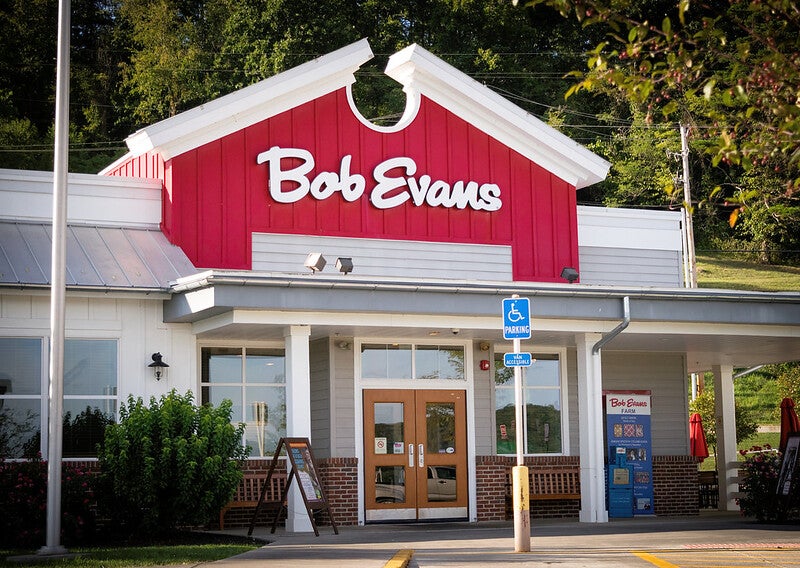 Private equity firm Golden Gate Capital is reportedly weighing the sale of Bob Evans Restaurants, a fast-casual dining chain that it owns.
A potential deal could see the restaurant chain value at up to $600m, Bloomberg reported, citing people privy to the development.
The source also said that a final decision has not yet been taken and Golden Gate may choose to shelve the sale instead.
Representatives for Golden Gate and Bob Evans did not comment on the news.
Bob Evans Restaurants was acquired by Golden Gate from Bob Evans Farms in 2017 for $565m. The refrigerated dinner business of Bob Evans was subsequently sold to Post Holdings.
According to its website, the restaurant chain currently has 500 locations in 18 states, mostly across the mid-Atlantic, Midwest and South-eastern US regions.
Sources told Bloomberg that the firm recorded nearly $65m in earnings before interest, taxes, depreciation and amortisation in the past 12 months.
The news of the possible sale of Bob Evans comes as many US restaurant chains have been hit by the ongoing Covid-19 pandemic.
However, in an interview with trade magazine FSR last year, Bob Evans CEO Saed Mohsen said that the restaurant chain registered some of its best business during the pandemic.
Last month, franchising firm FAT Brands finalised a $130m deal to buy US-based Italian quick-service restaurant (QSR) chain Fazoli's.
FAT Brands acquired the chain from funds managed by Sentinel Capital partners.