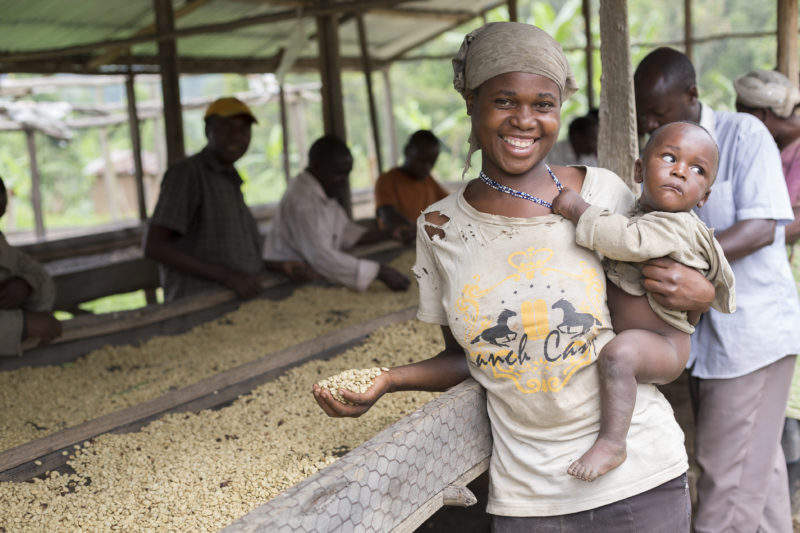 Greggs, food on the go retailer, is helping farmers in the developing world to earn a better living this Fairtrade Fortnight by opening an ethical investment account with Newcastle-based organisation Shared Interest.
Shared Interest has over 11,500 UK members with a collective investment of £40m in share capital. This money is pooled together to offer loans and credit facilities to fair trade producers who struggle to find finance elsewhere.
Shared Interest managing director Patricia Alexander said: "We are delighted to welcome Greggs as the first high-street company to invest in Shared Interest. Last year, our members helped make a positive impact on the lives of 375,000 individuals, helping us to break the cycle of poverty in the developing world.
"Our work is not just about providing finance on fair terms. The Fairtrade certified farmers we work with say that we have helped changed the lives of families involved. It is fitting that a company that has its roots in our local community is now helping us to transform communities across the globe."
From its head office in Newcastle upon Tyne, Shared Interest made payments totalling £62.2m to 397 organisations in 60 countries. The social lender also has offices in Costa Rica Ghana, Kenya and Peru.
Patricia continued: "The demand for our finance has never been higher and we are proud to join forces with another local organisation to help more farmers growing the products we enjoy every day."
Malcolm Copland, Commercial Director at Greggs said: "As a responsible business, we believe in doing the right thing and are incredibly proud to be a long-standing partner of Fairtrade and more recently, Shared Interest. A number of our products, including coffee, are certified Fairtrade and it has been incredible to see the positive impact and difference we can make to producer communities. We look forward to building on this success further and doing our bit to help change the lives of the thousands of people involved."
Fairtrade Fortnight takes place from 26th February to 11 March.