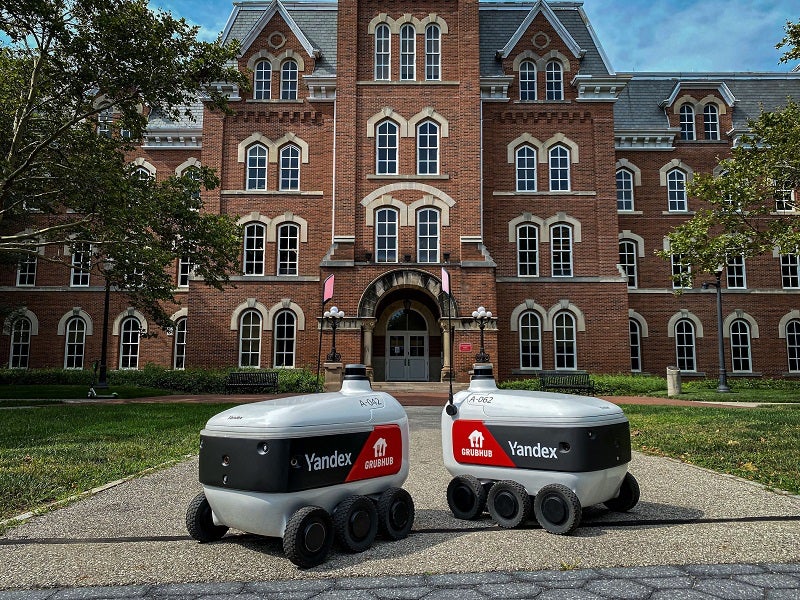 Understand the impact of the Ukraine conflict from a cross-sector perspective with the Global Data Executive Briefing: Ukraine Conflict
---
Online food-ordering and delivery platform GrubHub has discontinued its collaboration with Russian driverless robot developer Yandex, Reuters reported.
The reason behind ending the partnership has not been disclosed.
However, the company's decision has come at a time when various companies across the globe are ending their ties with Russian companies in response to the country's invasion of Ukraine.
Grubhub was quoted by the news agency as saying in a statement: "We will be ending our partnership with Yandex. We're working with our campus partners on alternate service options as we shift away from Yandex over time."
A Yandex spokesperson also confirmed the end of the partnership between the two companies, without providing additional details.
Part of meal delivery service firm Just Eat Takeaway.com, Grubhub partnered with Yandex last July, with the aim of integrating Yandex's autonomous delivery robots into Grubhub's platform.
Last August, Grubhub and Yandex launched 50 delivery bots at the Ohio State University (OSU) campus to deliver food to students.
Food ordered by OSU students from on-campus dining locations through the Grubhub app would be delivered by one of the 50 Yandex robots operating on the campus.
At the time, Yandex said that its robots are designed to navigate pavements, campus crosswalks and pedestrian areas automatically. The rovers can move at speeds ranging between three and five miles per hour in various weather conditions.
Furthermore, the robots can carry a wide range of food and beverage items and deliver them to students at the right temperature.