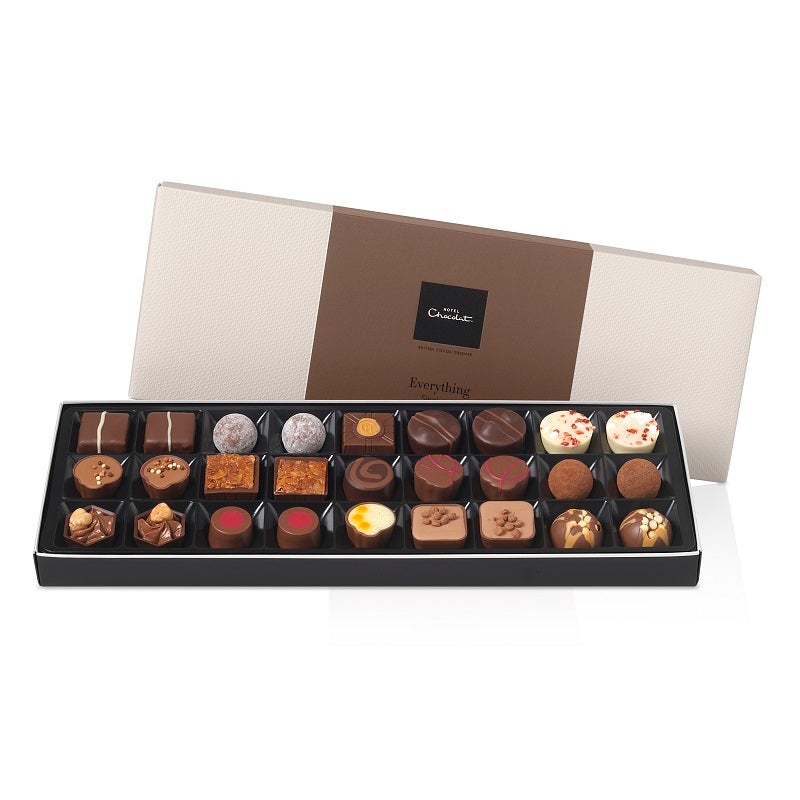 Hotel Chocolat has released its first half-year (H1) results for financial year 2018/19, recording revenue of £80.7m, a 13% increase compared with £71.7m for the previous year.
The company made a profit of £10.8m after tax, an increase from the previous financial year's profit of £10.1m in 2018.
GlobalData Retail Analyst Zoe Mills said: "Hotel Chocolat produced sustained revenue growth over the H1 2018/19 period with sales reaching £80.7m, as the chocolate specialist appealed to those looking for affordable luxury gifts and treats. However, while profit performance was still strong with profit before tax rising to £13.8m resulting in a margin of 17.2%, there was a slowdown in growth driven by a better performance in lower margin items such as the new Velvetiser hot chocolate maker.
"The period was also bolstered by the festive season, in which the retailer achieved revenue growth of 15% for the 13 weeks ending 31 December 2018, highlighting how integral the gifting market is to Hotel Chocolat's success. Seasonal occasions such as Valentine's Day, and Easter will be essential in supporting its performance in H2 2018/19. With personalisation set to be an important aspect in these gifting markets, Hotel Chocolat must continue to develop its proposition in this area.
"Despite other retailers consolidating store portfolios and reducing retail space, Hotel Chocolat continues to expand its physical presence, now operating 118 stores in UK and ROI.
"Essential to its expansion plans, Hotel Chocolat is achieving payback targets among stores that have been opened over the last three years and is reaching profitability in locations that have been open at least 12 months, indicating that it is well placed to continue to develop its physical presence with pockets of the UK and Ireland still presenting an opportunity for the retailer."
Hotel Chocolat plans to increase capacity and improve its supply chain with the opening of 14 new stores across the UK and Republic of Ireland.