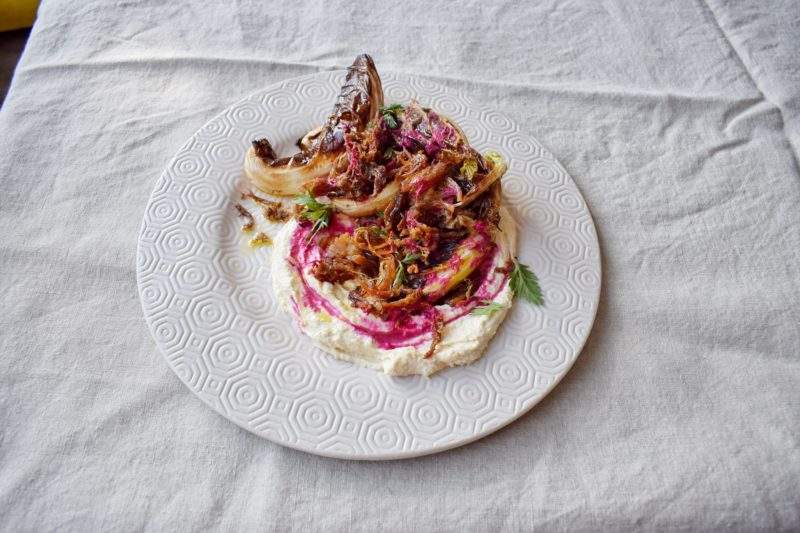 Chefs around the world are gearing up to take part in the Sustainable Restaurant Association's (SRA) global campaign – One Planet Plate – this weekend.
One Planet Plate is a restaurant campaign to put sustainability on the menu – a chance for chefs worldwide to demonstrate to diners in food form how they're contributing to a better food future. As the consumer survey results demonstrate, faced with a full menu of dishes to choose from, it can be hard for even the most conscious diners to feel confident they're making the right choice, even in the most ethical restaurant. A One Planet Plate is effectively the chef's sustainable special – his or her recommendation.
To give the campaign a kickstart, the SRA is launching it to coincide with WWF's Earth Hour on 24 March – the largest environmental event in the calendar and a perfect moment to grab diners' attention. This is the fourth year that the SRA has partnered with WWF on Earth Hour and this year more restaurants are participating than ever and giving customers the chance to make positive food choices.
Big names including Raymond Blanc, Skye Gyngell and Chantelle Nicholson, as well as high street restaurants like Jamie's Italian, Carluccio's, Zizzi and Wahaca are participating in One Planet Plate, launching on Saturday 24 March. Restaurants as far afield as Virgin Limited Edition's Kasbah Tamadot in Morocco, Shoun RyuGin in Taiwan, and L'Effervescence in Tokyo, will also be serving a One Planet Plate.
Two surveys conducted on behalf of the SRA, one by restaurant guide Harden's, the other by National Union of Students, reveal very low levels of satisfaction with the social and environmental impact of the food on offer in UK restaurants.
Just 20% of those asked by Harden's said they were satisfied with how ethical the food is on the menus of places they've eaten in recently, while even fewer, only 17% are satisfied with its impact on the environment. The picture is similar amongst the students surveyed. Fewer than a quarter (24.8%) of students are satisfied with the environmental impact of the food on offer when they eat out, while fewer than one in three (30.4%) believe it's meeting sufficient ethical standards.
Almost nine out of ten of those questioned by Harden's (86%) said they thought restaurants should focus on creating a menu that helps them make sustainable choices.
Raymond Blanc OBE, president of the SRA, said: "At Belmond Le Manoir aux Quat'Saisons we've been serving dishes made with vegetables grown in our very own kitchen garden, alongside free-range meat from the same fantastic British suppliers for more than 30 years. It's so important to help people understand what sustainable food looks, smells and tastes like. By highlighting dishes that capture this ethos One Planet Plate will enhance diners' experience and help them put their passion for good food into action."
Andrew Stephen, chief executive of the SRA, said: "Our consumer surveys clearly demonstrate that diners are crying out for some simple signposting to help them. One Planet Plate gives chefs the chance to draw attention to one damned delicious dish that epitomises their ethos, and choosing it is a vote for the food future you want to see."
The SRA is calling on diners to play their part by snapping a picture of a One Planet Plate when they eat out and sharing it on social media using #oneplanetplate.
And for restaurants keen to join the campaign, it's not too late. While Earth Hour is the launch, the SRA is urging restaurants to feature these dishes on the menu for the long-term.