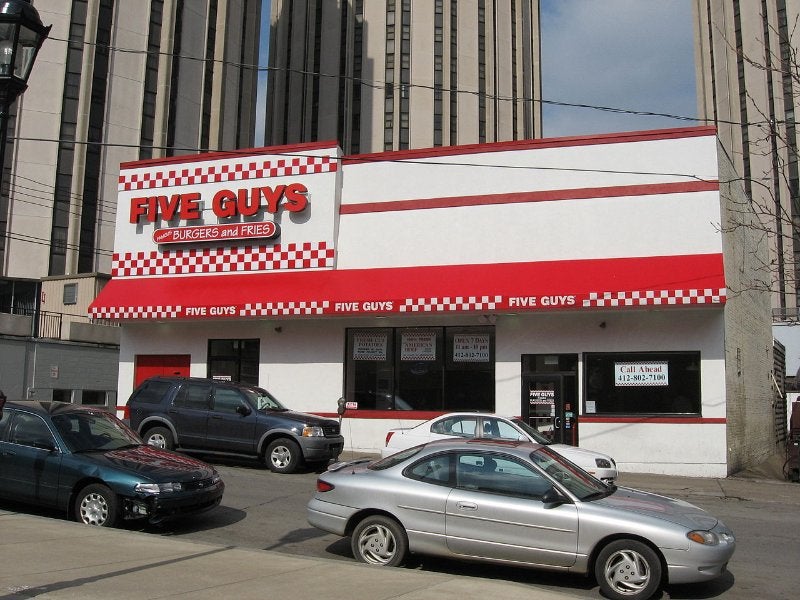 Hyde Park Ventures, a venture capital firm, has acquired seven Five Guys franchises and a new development territory in northern Colorado, US, for an undisclosed sum.
The acquisition makes Hyde Park's restaurant holding company, Hyde Park Burgers, the third-largest Five Guys franchisee in the US.
Hyde Park Ventures managing partner Jody Goehring said: "Colorado is one of the strongest markets in the country with its appealing climate, business-friendly culture and growing population.
"We're excited to set up shop in the state and continue to grow our presence in the west."
The venture capital firm now owns 42 Five Guys franchises across the US states of Colorado, Maine, Massachusetts, Rhode Island and Vermont.
Hyde Park secured debt financing from Fifth Third Bank to fund the deal.
Fifth Third Bank vice-president and corporate banking executive director Greg McGinley said: "Hyde Park has built a very successful portfolio quickly, and proven their ability to create a scalable model, hire the right talent and invest in the right deals.
"When we began our relationship with Hyde Park in 2018, we saw the opportunity to back a young investment team with a clear focus, and we look forward to supporting their continued growth."
Established in 1986, Five Guys is a fast-casual restaurant chain that specialises in serving burgers, fries and hot dogs. It opened its first franchised location in 2003.
Currently, it has more than 1,550 locations worldwide.
In 2019, Five Guys partnered with accounts payable (AP) automation platform Goby to streamline operations.