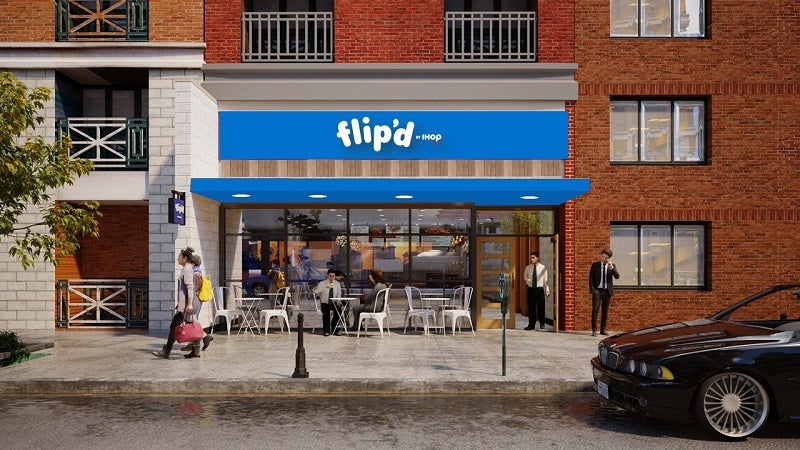 US-based International House of Pancakes (IHOP) plans to launch a pilot of flip'd by IHOP, its fast-casual concept, in New York, US.
The new brand aims to cater to the increasing demand for made-to-order, convenient and fresh breakfast, lunch and dinner.
IHOP president Jay Johns said: "Since we originally announced flip'd in 2019, a lot has changed. We wanted to ensure that we were evolving the concept to meet our guests' needs.
"While we know there is a pent-up demand for a return to dining in restaurants, we anticipate that our delivery and takeout business is here to stay as consumer needs continue to shift and they seek out different ways to experience IHOP favourites.
"With flip'd, we can provide that on-the-go fast-casual experience, making now the perfect time to bring this concept into the world."
The company claims that all the food products offered at flip'd will be made using quality ingredients. Its menu will feature pancake bowls and egg sandwiches, as well as Burritos & Bowls, Steakburgers and Chicken Sandwiches.
IHOP plans to open three additional flip'd sites in Columbus and Dublin, Ohio, as well as Lawrence, Kansas, later this year.
Johns further added: "Even though the footprints of these initial flip'd locations will vary during this pilot phase, what will remain consistent is our emphasis on quality, speed, to-go and delivery, all with the crave-worthy food that has been a hallmark of the IHOP brand for more than six decades."
Last month, IHOP unveiled plans to expand its workforce as demand continues to surge. The open restaurant positions include a number of part- and full-time opportunities across more than 1,600 restaurants.