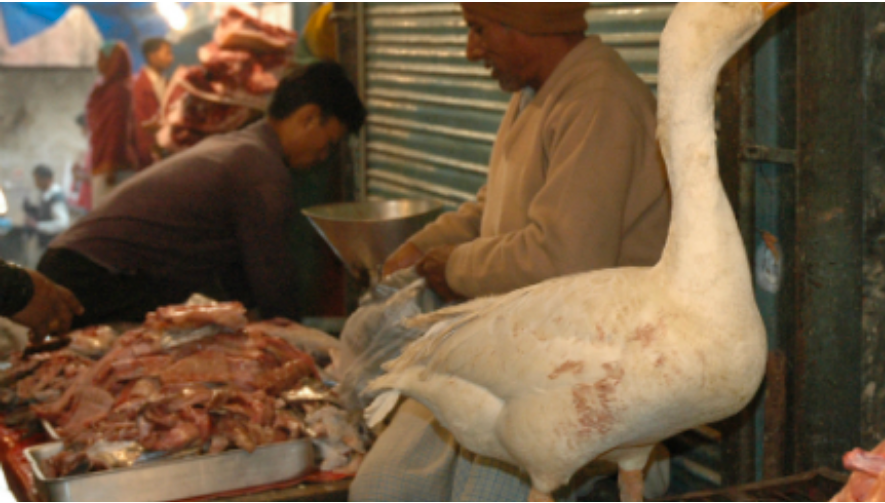 Helping to reduce the risk of death caused by food contamination, business standards company, BSI, has updated its international food safety standard to 'meet the evolving challenges of the food supply chain.'
Launched in 2005, the ISO 22000 food safety management system is a requisite for any organisation in the food chain to achieve best practice, and to avoid potential hazards and risks that lead to contamination.
One in ten people fall ill and 420,000 die because of contaminated food every year, according to the World Health Organisation.
BSI head of sustainability and food, David Fatscher, said: "ISO 22000 is a global standard which addresses a global need: a food safety management system which recognises that food supply chains are increasingly cross-border, with a typical supermarket stocking lamb slaughtered in New Zealand and asparagus picked in Peru.
"An organisation implementing ISO 22000 is able to demonstrate to its customers and suppliers a commitment to providing safe foods and services that meet statutory and regulatory requirements, and conformity to an internationally recognized food safety management system."
Following the structure for the operational requirements, the updates now enable food organisations, including farmers, food manufacturers, retailers, animal food producers and harvesters, to:
1. Plan, implement, operate, maintain and update a food safety management system providing products and services that are safe, according to their intended use
2. Demonstrate compliance with applicable statutory and regulatory food safety requirements
3. Evaluate and assess mutually agreed customer food safety requirements and demonstrate conformity to them
4. Effectively communicate food safety issues to interested parties within the food chain Ensure that the organsation conforms to its stated food safety policy
5. Demonstrate conformity to relevant interested parties
Seek certification or registration of food safety management systems by an external organisation or make a self-assessment or self-declaration of conformity to the standard BSI also claims "the revised standard can also help organisations to support Goal 2 of the UN Sustainable Development Goals, by reducing food hazards and improving food safety to ensure access to safe, nutritious and sufficient food."