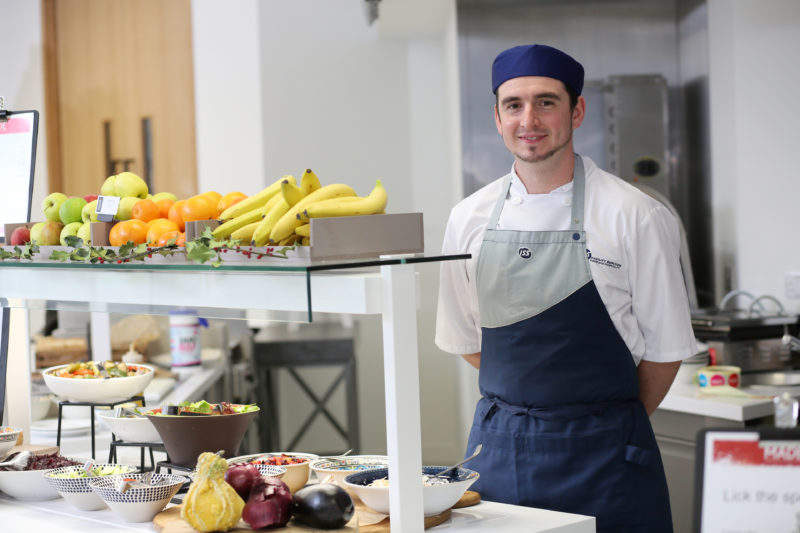 Catering and facilities management company ISS has combined all of its current catering operations into a new operating platform called ISS Food Services.
The group, which turns 50 this year, made the move as part of plans to become one of the UK's "true premier leading players" in contract catering and the "major force it has always threatened to be".
The strategy will be led by ISS's chief operating officer, Philip Leigh, who has headed up all the individual elements of the firm's catering offering at various points over the last ten years.
Leigh will be charged with breaking the dominance of the contract caterers which ISS says have long dominated the sector- Compass, Sodexo, WSH Group, Elior and Aramark.
ISS said it did not sit naturally alongside that group and wants to challenge the status quo by bringing together all foodservice streams within ISS in a more focused way.
"We have now strategically moved all parts of the business into one unit to establish the business as an identifiable name in the market," said Leigh. "Now we are combining our current catering operations under ISS Food Services built on a strong platform of people and food experiences.
"We are driven and understand our business, which is a rare combination in today's market and that will add further value to both our single service excellence and to our key accounts.
"In many ways we are consolidating our identity to strengthen our brand and this takes courage to complete. We are bringing our food offers along a journey that will ensure the customer and client is receiving the best offer for their requirements.
"With our knowledge, ideas and customer insights and therefore investment in food development, we will deliver optimum opportunities for our customers and teams."
"We have a great team that is coming together – a team that understands ISS and understands food service from a range of different perspectives. We are now bringing thinking together from across all parts of the business around food, because that is core to the offer.
The company, which is part of Danish multinational facilities service provider, ISS A/S, puts the combined value of its catering streams at £250 million.
Leigh added: "We firmly believe in transparency and it is important we are open to our teams and customers. The latter will see no impact as business continuity is paramount. Our aim is only to add more value.
"From a platform of steady growth this move will bring innovative customer solutions which will drive turnover. We are also conscious that we are always learning and using our global power to develop a depth of understanding that has never been done before. On a global platform ISS is now the 4th largest catering provider.
"We understand that food can play the most important of roles in increasing productivity and our 'better together' synergy will deliver optimum opportunities. How these people are fed in their working environment is critical.
"People talk about environment and building design and those are big priorities but as a leader we must be flexible enough to provide a food offering which actually impacts people performance. It can only add value to all concerned."