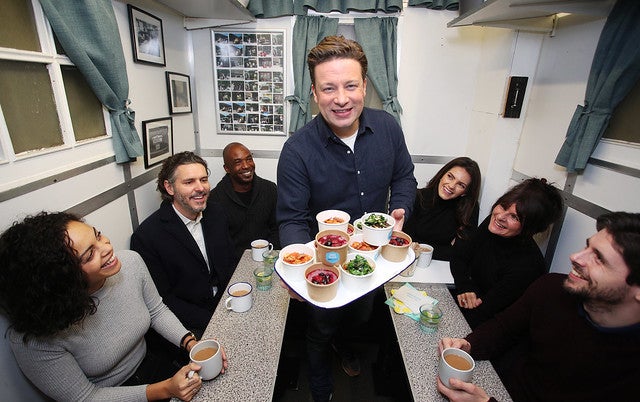 British chef and restaurateur Jamie Oliver is set to turn the remains of his restaurant empire into an ethical 'B Corporation' (B Corp) that focuses equally on people, the planet and profit.
The plan started with the Jamie Oliver Group publishing its first social impact report, in which Oliver set out aims to refocus his businesses after the failure of his restaurant chain that saw 25 closures and 1,000 job losses.
More than 61 international locations including 25 Jamie's Italians remained unaffected by the closure as these locations are operated by franchisees.
The B Corp movement offers the equivalent of a fair trade label for ethical businesses. Its site explains: "Certified B Corporations are businesses that meet the highest standards of verified social and environmental performance, public transparency and legal accountability to balance profit and purpose."
B Corp businesses want to bring about a global culture change to redefine success in business and build a more inclusive and sustainable economy. They use profits and growth to give a positive impact for their employees, communities and the environment. The aim is to reduce inequality, lower levels of poverty, a healthier environment, stronger communities and to create a higher quality of jobs.
Currently, there are 217 B Corp businesses in the UK compared with 2014 when there were only six companies involved.
Executive director of B Lab UK, the charity founded to grow the B Corp movement in the UK, Chris Turner told The Guardian: "Businesses of all sizes, and across industries, are recognising the need to change how business operates. By becoming a B Corp they make a meaningful commitment to make this change and to prove that business can be a force for good."