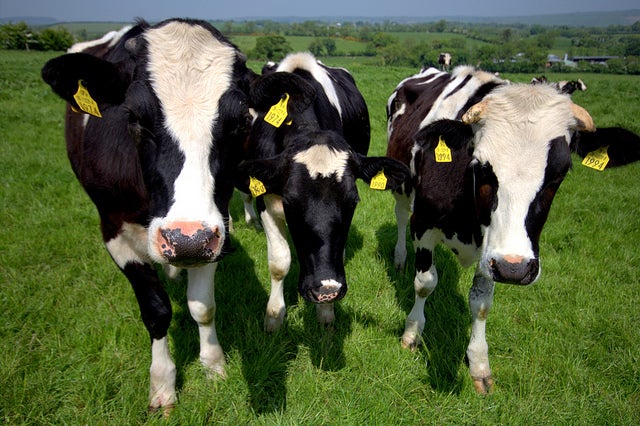 Japan has lifted its ban on importing British beef, which has been in place since the height of the bovine spongiform encephalopathy (BSE) epidemic in 1996.
Also known as mad cow disease, BSE caused the deaths of more than 200 people worldwide and 4.5 million cattle were euthanised.
Why Japan ban on British beef has been lifted
Japan's Ministry of Health, Labour and Welfare lifted the ban following discussions with the British government and inspections in the UK, saying that the import of British beef would restart, but only for the trade of British cattle younger than 30 months.
Beef from older cows and certain body parts including the spinal cord will still not be allowed into Japan as they have a higher risk of carrying the disease.
The decision coincides with Prime Minister of Japan Shinzō Abe meeting with UK Prime Minister Theresa May in Downing Street today to start talks on post-Brexit trade deals.
The recent EU-Japan free trade agreement will cut Japan's tariffs on European beef from 38.5% to 9% over the next 15 years; this will create exporting opportunity for British farmers if they can secure the same terms after Brexit.
Brexit impact
The signed trade deal between both leaders will give a £127m boost to UK farmers over the next five years.
Abe will be urging May again to avoid a 'no deal' exit from the EU; he is also expected to restate his country's commitment to a determined post-Brexit bilateral arrangement with the UK.
Japanese companies invest more than £40bn a year in the UK and employ more than 150,000 workers there.
Trade between the UK and Japan totalled £28bn last year; this is up 5% on the previous year.
The UK has for years insisted its beef is safe and that bans are not scientifically justified. The EU lifted its ban on British beef exports after ten years in 2006 and China lifted a similar ban last year.