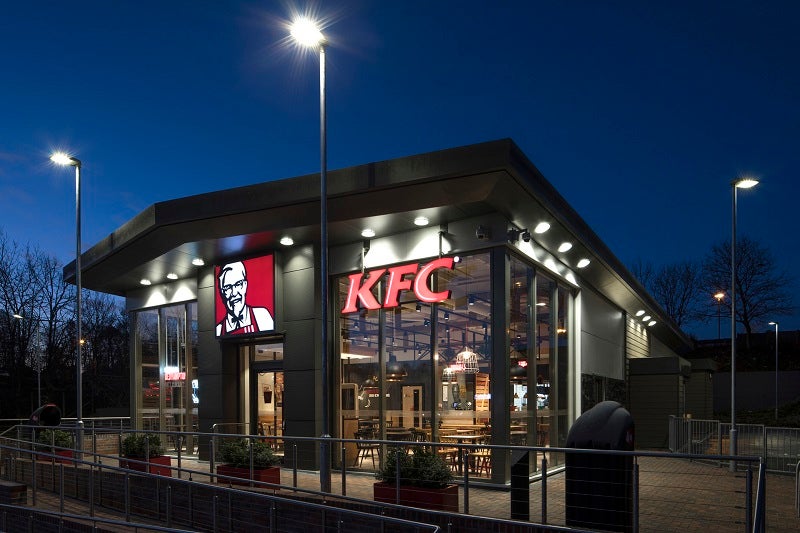 International fast food chain KFC has become the first in its sector to commit to better chicken welfare standards in six countries, by signing the Better Chicken Commitment, also known as the European Chicken Commitment.
KFC will follow the requirements laid out for 100% of fresh, frozen and processed chicken in its supply chain in the UK, Ireland, Germany, the Netherlands, Belgium and Sweden by 2026.
KFC estimates the new chicken welfare will raise welfare standards for 72 million chickens every year in these countries. KFC will work in partnership with suppliers and NGOs including World Animal Protection and Compassion in World Farming to enforce the standards.
The Humane League, an international non-profit organisation that works to end the abuse of animals raised for food, has worked with KFC to produce the new policy. It will follow six measures addressing issues in chicken production including stopping the use of fast-growing breeds, reducing overcrowding and adding giving better living conditions for chickens.
KFC UK and Ireland general manager Paula MacKenzie said: "Signing up to the European Chicken Commitment isn't just a tick-boxing exercise for us; we're doing this because we truly believe it's the right thing to do.
"Chicken is our business and we have a responsibility as the chicken brand, to make sure we're pushing improvement to chicken welfare standards across our supply chain. That's why we're adding our voice to the campaign and encouraging others to do the same because to inspire real change and provoke meaningful action, we need the industry to move with us."
The Humane League UK managing director Vicky Bond said: "We are delighted that KFC is taking the lead and becoming the first fast-food chain to sign up to the Better Chicken Commitment in the UK and Ireland. This commitment coming from the world's most recognisable chicken brand will benefit the lives of millions of chickens every year throughout their supply chain.
"KFC has taken the concrete step in improving the welfare of chickens in their supply chain by making this commitment. We hope other companies take note of KFC's leadership and follow suit."