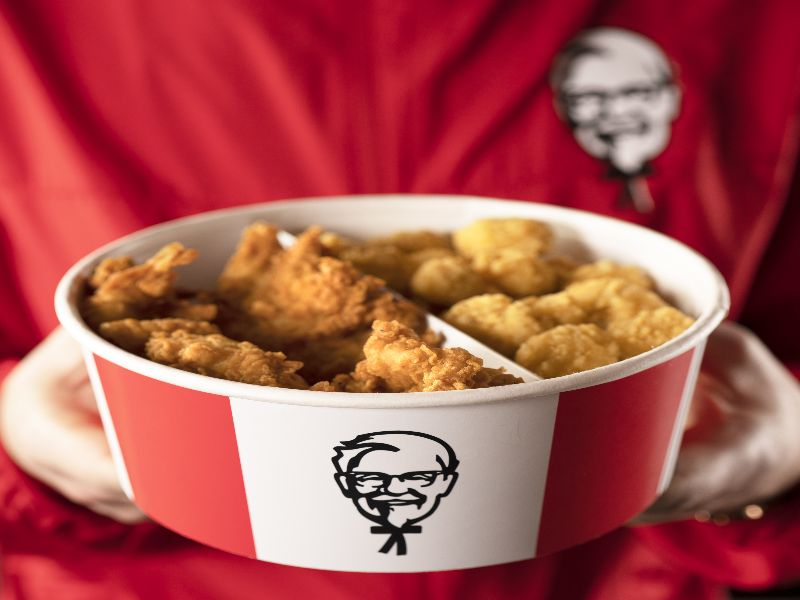 American fast food chain KFC has started trialling Google 's food ordering feature in Canada to simplify the ordering process.
During the pilot, customers searching for KFC will find an Order Online button on Google Search or Google Maps. Clicking the button will redirect the customer to the local KFC menu and they will be able to select items and place an order for delivery or collection.
In addition, customers can use their Google Assistant on Android and iOS phones to place orders. Using artificial intelligence (AI)-powered assistant, customers will be able to reorder by retrieving past orders.
KFC Canada marketing director Jason Cassidy said: "We want to make every KFC order easy for our customers.
"We are excited to work with Google on their innovative food ordering platform and believe it gives customers the frictionless experience they are looking for."
Recently, KFC Canada has increased efforts to boost digital sales. In 2019, the restaurant chain introduced Order Ahead Pick Up through its website to complement conventional deliveries.
Founded in 1952, KFC is one of the largest fast food restaurant chains in the world. A subsidiary of YUM! Brands, KFC operates more than 23,000 restaurants globally.
The brand manages approximately 600 locations in Canada.
Last week, KFC announced the launch of its Kentucky Fried Chicken & Donuts across participating restaurants in the US. The combination includes KFC's fried chicken along with a warm, fresh-glazed doughnut.
In November 2019, the fast food chain opened the first Drive Thru Only restaurant in Newcastle, Australia.