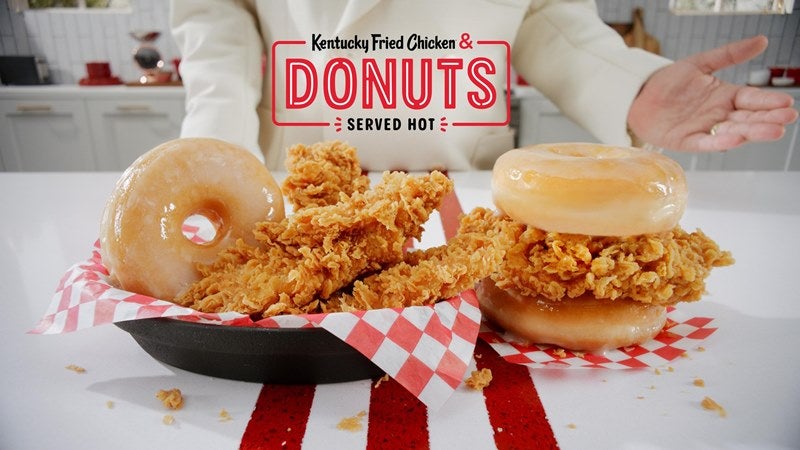 KFC is set to launch its Kentucky Fried Chicken & Donuts across participating restaurants in the US.
The limited period launch next week follows a pilot test run carried out last year.
The new combination includes KFC's flagship fried chicken along with a warm, fresh-glazed doughnut.
Customers can purchase the combination in a variety of options, including Kentucky Fried Chicken & Donuts Basket meal and Kentucky Fried Chicken & Donuts Sandwich.
Customers can also add a doughnut to any meal for an additional cost.
The US fast-food restaurant chain added that the combination will be available until 16 March or until supplies last.
KFC US chief marketing officer Andrea Zahumensky said: "Chicken & Donuts is the newest fried chicken trend we're bringing to all of America.
"But not just any doughnut would do. Only a doughnut that's glazed-to-order and served piping hot every single time can stand next to our hand-breaded fried chicken. It's a finger-lickin' good dish filled with glaze and glory."
Along with the launch, the company will also open a pop-up shop in Los Angeles for a day to promote its Kentucky Fried Chicken & Donuts pair.
KFC currently has more than 23,000 restaurants across 140 countries and territories.
In November last year, KFC opened its first 'Drive Thru Only' restaurant in Newcastle, Australia.
It is also working with meat substitute company Beyond Meat to trial plant-based chicken in one of its US stores.